Newspaper Previews Sunday's 'Evening of Sephardic Culture'
March 6, 2009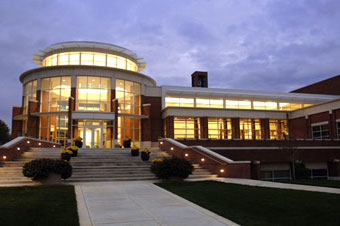 March 6, 2009, Greencastle, Ind. — "Anyone interested in learning about the Sephardim branch of Judaism needs to head to DePauw University for 'The Nightingale and the Rose: An Evening of Sephardic Culture' taking place Sunday at 7:30 p.m. at the Green Center." writes Maribeth Ward in Greencastle's Banner-Graphic. "Sepharad is the Hebrew word for Spain. It refers to the Jewish community that made its home in Spain for more than a thousand years, until their expulsion and exile in 1492. Sephardim and Ashkenazim are the two major branches of Jewish people. This event will feature cultural aspects of Sepharad," she writes.
Linda Elman, associate professor of modern languages (Spanish) at DePauw, tells the newspaper, "When the Sephardic Jews were exiled, they took the culture, food and music with them. This event is an opportunity to find out about them. The whole community is invited to attend," she says.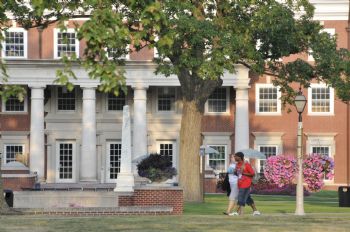 Ward notes that "Elman taught a first-year seminar about Christian, Jewish and Muslim Spain last fall and became interested in putting together some sort of event about the culture of the time. Elman's freshmen students will be making traditional Sepharad dishes for those attending this event ... There will be music by DePauw senior Shie Kantor, and Choir Director and professor of vocal music Gabriel Crouch and a guest guitarist from northern Europe. There will also be an audience sing-a-long. Professor Masha Belyavski-Frank, who teaches Russian and Russian literature, will show some of her slides taken during a visit to the Balkans."
Learn more at the Banner-Graphic's Web site.
Back