Media Coverage Choices Confound Prof. Kevin Howley
March 9, 2009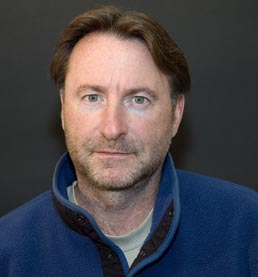 March 9, 2009, Greencastle, Ind. — Media coverage was virtually wall-to-wall of last weekend's Conservative Political Action Conference (CPAC) in Washington D.C., while the 10th annual State of the Black Union (SOBU) event received scant attention, notes Kevin Howley. "The disparity in press coverage between these two events is a textbook example of censorship in contemporary U.S. journalism," writes the associate professor of communication at DePauw University. "Indeed, news coverage of last weekend's meetings provide a controlled experiment for detecting bias in commercial as well as public service media."
In an op-ed published in Indiana's , Dr. Howley argues, "Consider the newsworthiness of each respective meeting. It isn't news that the Republican Party is in shambles ... Not surprisingly, it was the backbiting and demagoguery that dominated news coverage of the conservative meeting. By the time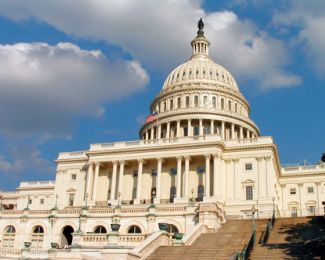 Rush Limbaugh addressed the crowd -- his speech was broadcast live by C-SPAN, CNN and FOX -- it was clear that CPAC was high on entertainment value, but there wasn't much news being made. The SOBU, on the other hand, addressed far more substantive issues: education, economic inequality and race relations among them. In the wake of Obama's election victory, the symposium certainly had a celebratory air about it. But attendees were equally sure to put the new president on notice. Participants pledged that they would work within their local communities to hold the president accountable for his words and deeds. Despite the unanimity and resolve that emerged from this historic meeting, the mainstream press ignored the proceedings."
The professor adds, "Talk about a news peg! As event organizer and host, public broadcasting's Tavis Smiley noted, 10 years ago, no one would have dreamed that Americans would elect a black man to the nation's highest office. Likewise, a decade earlier, who would have guessed that another African-American would be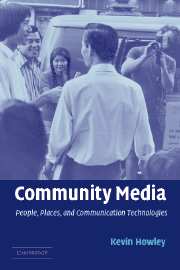 named Republican National Committee Chairman? And yet, the corporate media didn't find this story compelling enough."
Howley notes that the mainstream media also ignored Power Shift 2009, a gathering of student activists in the nation's capital last weekend. "But unless you were reading the alternative press or are lucky enough to have access to independent newscasts like Pacifica radio's Democracy Now! the only news coming out of the Washington D.C. last weekend were reports about a few inches of snow and Limbaugh's hot air. It's press coverage like this that leaves me cold."
Access the complete essay at College News.org.
Kevin Howley is the author of Community Media: People, Places, and Communication Technologies. Two weeks ago, he authored a column which examined partisanship in Washington. Read more here.
Back