Civil Rights Historian Prof. John Dittmer Quoted in Mississippi Newspaper
February 21, 2009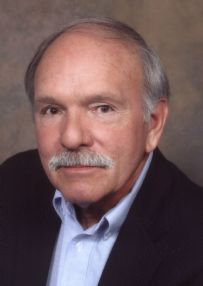 February 21, 2009, Greencastle, Ind. — "He was traveling all over the state, trying to keep things together," said John Dittmer, author of Local People: The Struggle for Civil Rights in Mississippi, says of Medgar Evers. Today the U.S. Postal Service unveiled a postage stamp which will honor Evers and another hero of the civil rights movement, Fannie Lou Hamer. Of Evers, Dittmer tells the Clarion-Ledger of Jackson, Mississippi, "He investigated the Emmett Till murder, risking his life."
Access the full story at the newspaper's Web site.
John Dittmer is professor emeritus of history at DePauw University. Local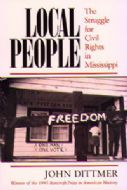 People received the prestigious Herbert G. Gutman Award, the Lillian Smith Book Award, the McLemore Prize from the Mississippi Historical Society and the Bancroft Prize. The New York Times named Dittmer's text one of the "Notable Books of 1994."
In November 2008, Dr. Dittmer was one of five historians called upon by the Boston Globe to analzye the outcome of the 2008 presidential election in a series of op-eds headlined, "What it meant."
John Dittmer received a 2006 Indiana Humanities Award for his work in helping to advance and strengthen American culture.
Back