Prof. Emeritus Woody Dudley Discusses Friday the 13th with National Geographic
March 12, 2009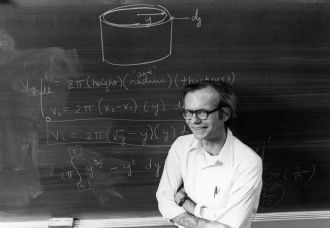 March 12, 2009, Greencastle, Ind. — "You can't have any [years] with none and you can't have any with four because of our funny calendar," Underwood Dudley, professor emeritus of mathematics at DePauw University, tells National Geographic. Dr. Dudley is quoted in a story which examines the fact that 2009's calendar include three Friday the 13ths.
John Roach writes, "For those who fear a stroke of bad luck on Friday the 13th, 2009 is a tough year. The ominous date falls on three Fridays this year: February 13; this Friday, March 13; and again on November 13. But three Friday the 13ths is the yearly maximum, as long as societies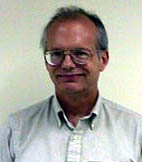 continue to mark time with the Gregorian calendar, which Pope Gregory XIII ordered the Catholic Church to adopt in 1582."
The article further examines the origins of the calendar, noting, "The result is an ordering of days and dates that repeats itself every 400 years, Dudley noted. As time marches through the order, some years such as 2009 appear with three Friday the 13ths. Other years have two or one. 'It's just that curious way our calendar is constructed, with 28 days in February and all those 30s and 31s,' Dudley said. When the 400-year order is laid out, another revelation occurs: The 13th falls on Friday more often than any other day of the week. 'It's just a funny coincidence,' Dudley said.
The text notes that Woody Dudley is the author of Numerology: Or, What Pythagoras Wrought (his other books include Is Mathematics Inevitable? A Miscellany and The Trisectors). Roach reports, "DePauw University's Dudley said nobody really knows why Friday the 13th is considered by some people as unlucky. 'You got to have something that is unlucky, and somehow they hit on 13,' he said.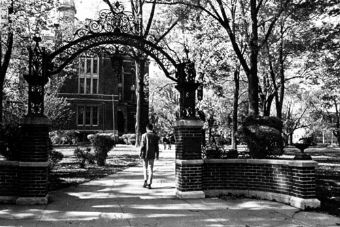 'But all these explanations are just moonshine.'"
Access the complete story at National Geographic's Web site.
Dudley taught at DePauw from 1967 to 2004. His book, Mathematical Cranks, drew the attention of the Chronicle of Higher Education in August 2008.
On July 13, 2007, New York's Newsday cited the professor's "Friday the 13th trivia." That same month, Dudley was quoted in an MSNBC.com story.

Source: National Geographic.com
Back