Rance Crain '60 Reflects on Comments by Bob Giles '55 on the State of Mass Media
June 2, 1997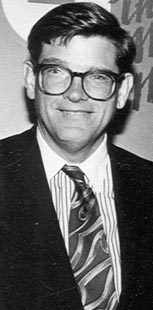 June 2, 1997, Greencastle, Ind. — "Bob Giles, formerly editor and publisher of the Detroit News who has just been named executive director of the Freedom Forum's Media Studies Center in New York, believes to many Americans ''the mass media has become the massive media-intrusive, sensational, uncaring and flawed by bias and inaccuracy. To many Americans, we lack introspection, discipline, restraint and a capacity for self-scrutiny.'" Giles, a 1955 graduate of DePauw University, is cited by Rance Crain (pictured at left), a member of DePauw's Class of 1960, in the latter's Advertising Age column today.
"All that -- and lots more -- could have been said about the 'Yellow Journalism' of the Hearst and Pulitzer days. But Bob's point is that expectations are higher now. 'The public recognizes that when the media descends on an individual citizen, it is a mismatch. The public recognizes imbalance in coverage and can separate what is newsworthy from what is trash,' Bob said at a DePauw University gathering the other week," Crain writes. He adds, "Bob doesn't think a national news council, which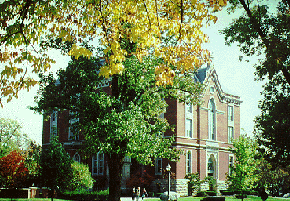 would review complaints about the media, would do much good. He doesn't think it would be very useful as a way for the public to become better informed about how the press works. Too slow, too much like a libel trial."
Read the complete column at the publication's Web site (a paid subscription is required).
Rance Crain, president of Crain Communications, is a member of the advisory board of DePauw's Center for Contemporary Media. In December 1994, he wrote a column on Bob Woodward's Ubben Lecture at the University.
Back