Prof. Woody Dudley Authors Numerology: Or, What Pythagoras Wrought
June 11, 1997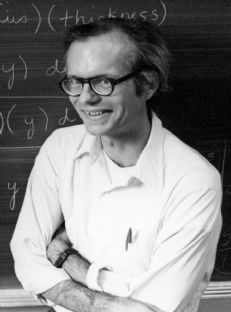 June 11, 1997, Greencastle, Ind. — Underwood Dudley, professor of mathematics at DePauw University, has authored Numerology: Or, What Pythagoras Wrought. Published by the Mathematical Association of America, "the book is a delight -- one that you will be glad to have read, but sorry to have finished," opines a review in Mathematics Teacher.
A synopsis states, "Numerology is the delusion that numbers have power over events. It is a descendent of number mysticism, the belief the contemplation of numbers can give mystical and non-rational insights into life, the universe and everything. 2500 years ago, Pythagoras originated number mysticism, crediting certain numbers with characteristics, through numerology, is a more recent invention that allots numbers, hence characteristics, to individuals. Underwood Dudley outlines here the history of number mysticism and numerology and gives many examples, including biorhythyms, Bible-numberists, pyramidologists and a plethora of others. His message is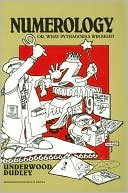 that numbers do indeed have power, but over minds not events. This is the only book that exposes this particular human folly, and requires no mathematical background beyond knowledge of numbers."
Choice: Current Reviews for Academic Libraries calls the book, "A fun read for anybody who enjoys other peoples silliness. Requiring no specific mathematical knowledge beyond arithmetic. Numerology is highly recommended."
Dudley joined the DePauw faculty in 1967. His other books include Mathematical Cranks and A Budget of Trisections. The professor discussed "cranks" in this 1986 article.
Back