Radio's Bob Edwards Joins Roster of Those Attending SPJ's 100th Anniversary Celebration
March 16, 2009
Also: April 17 Celebration Will Mark 100th Anniversary of SPJ's Founding at DePauw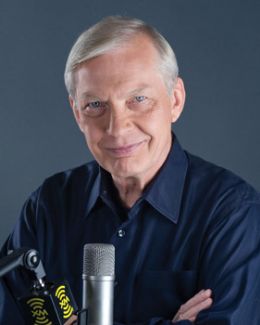 March 16, 2009, Greencastle, Ind. — Bob Edwards, who hosts a daily show on XM Radio, will be coming to DePauw University April 17 for the 100th anniversary celebration of the Society of Professional Journalists (SPJ). Edwards has been added to a 3 p.m. panel discussion on "Journalism in Times of Peril and Promise," which will examine the profession's past, present and future.
Before joining XM in 2004, Edwards hosted National Public Radio's Morning Edition for 24-and-a-half years, attracting more than 13 million listeners weekly. He joined NPR in 1974 and was co-host of the network's evening news magazine, All Things Considered, until 1979 when he helped launch Morning Edition.
Edwards has been a member of SPJ since 1971. Most recently he was the keynote speaker at the 2007 SPJ Region 5 conference, which provides professional development for full-time and student journalists in Illinois, Indiana and Kentucky.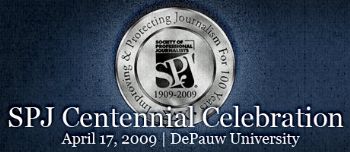 "Bob is a consummate journalist and has been a trusted voice in radio for decades," says SPJ executive director Terry Harper. "He'll add to an already outstanding list of panelists. We're so grateful for his continued support and dedication to the journalism profession."
As previously announced, the 3 p.m. discussion will be moderated by Bob Steele '69, Eugene S. Pulliam Distinguished Visiting Professor of Journalism at DePauw and Poynter Institute faculty member. Other panelists will include Ken Paulson, who now leads the Freedom Forum and Newseum and is former editor of USA Today; Karen B. Dunlap, president of the Poynter Institute; Jan Schaffer, executive director of J-Lab: The Institute for Interactive Journalism; Suzanne McCarroll, a reporter at KCNC-TV in Denver; and Bruce Sanford, SPJ legal counsel and First Amendment attorney.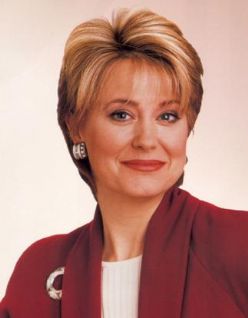 The session, which is free and open to the public, will take place in Meharry Hall, up the stairs from the room in which SPJ was founded as Sigma Delta Chi on May 6, 1909.
April 17's other events will include a 2 p.m. talk by Richard J. Tofel, author of Restless Genius: Barney Kilgore, The Wall Street Journal, and the Invention of Modern Journalism, an anniversary dinner, and a keynote address by 2009 Indiana Journalism Hall of Fame inductee Jane Pauley, which is being presented by DePauw's Timothy and Sharon Ubben Lecture Series.
Comprehensive information on the day-long celebration can be found in this previous story.
In 1909, ten DePauw University student-journalists formed Sigma Delta Chi, a journalism fraternity. The founders decided at the outset that the

fraternity should be honorary, as distinguished from the usual pattern of social Greek-letter fraternities. The idea was to support a truthful, honorable press, one not dominated by commercialism. By planting journalistic ideals in student newspapermen they could make great strides towards their goal. Within a few years, Sigma Delta Chi had spread to a dozen other campuses and eventually became a national institution and an influential voice in American journalism. Today known as The Society of Professional Journalists, it is the nation's most broad-based journalism organization.
Back