Story on TV Ads for Medicines Includes Comments from Prof. Jeff McCall '76
March 18, 2009
March 18, 2009, Greencastle, Ind. — "Media studies professor Jeffrey McCall is concerned that some individuals who market medicine take advantage of unhealthy people through slick -- and possibly even ethically suspicious -- advertisements," begins a story published in today's Joliet Herald News. McCall, professor of communication at DePauw University, and three medical doctors discuss pharmaceutical TV ads in the piece.
"Advertising messages, by nature, are simple and emotional appeals," says Professor McCall. "These messages can't possibly provide the kind of in-depth information needed for patients to make sensible decisions about their treatment plans."
Denise M. Baran-Unland writes, "There was a time when patients received any pertinent medical information from their family doctor, whose judgment they never questioned. Today, patients may be just as likely to obtain medical information from advertisements, the Internet and television medical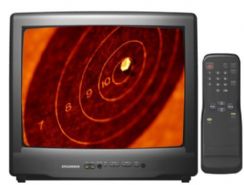 dramas."
Access the complete story at the Illinois newspaper's Web site.
A 1976 graduate of DePauw, Dr. McCall published a March 5 op-ed in the Atlanta Journal-Constitution on the impact media organizations' financial woes are having on the dissemination of information. He authored the book, Viewer Discretion Advised: Taking Control of Mass Media Influences, and has been cited in articles published by more than 80 newspapers and appeared seven times on FOX News Channel's' O'Reilly Factor.
Learn more in this recent article.
Source: Joliet (Ill.) Herald News
Back