Prof. Scott Decker '72 and Arizona State U to Host Conference on Prisoner Reentry
March 27, 2009
March 27, 2009, Greencastle, Ind. — "This conference is particularly important in these times, and the recommendations for policy change and practice change that will come from such a gathering will be received with a great deal of interest and attention," says Scott H. Decker, director of Arizona State University's School of Criminology and Criminal Justice and 1972 graduate of DePauw University. Decker and ASU will host a daylong conference, "Prisoner Reentry: A Twenty-First Century Imperative," on April 3 in Phoenix.
"The three-session discussion is designed for researchers interested in criminal justice; policymakers responsible for shaping public safety or social services; practitioners in criminal justice interested in criminal justice policy, public safety, prisons and prisoner reentry; and students interested in the criminal justice system," notes an announcement. "The conference takes on additional significance in light of a recently released report by the Pew Center on the States' Public Safety Performance Project, which showed that for the first time in history more than one in every 100 adults in America are in jail or prison. According to the report released Feb. 28, costs to states rise as prison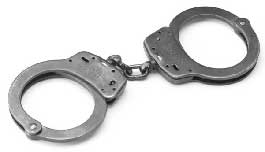 populations increase, and last year, states spent more than $49 billion on corrections, up from $11 billion 20 years before. With about half of released inmates returning to jail or prison within three years, the national recidivism rate remains virtually unchanged."
Read more by clicking here.
Dr. Decker is the author of Drug Smugglers on Drug Smuggling: Lessons from the Inside and Life in the Gang: Family, Friends and Violence. Learn more about him in this previous story.
Back