Indianapolis Star Previews Wednesday's Todd Rundgren Lecture
April 5, 2009
Also: Rock Legend and Technology Pioneer Todd Rundgren Here Wednesday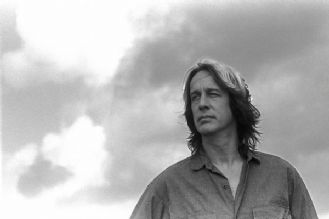 April 5, 2009, Greencastle, Ind. — The "Best Bets" feature in the entertainment section of today's Indianapolis Star notes Todd Rundgren's Monday concert in Indianapolis, and adds, "Rundgren will extend his visit to Indiana when he delivers a lecture on music [and] technology at 7:30 p.m. Wednesday at DePauw University in Greencastle."
The piece, which is accompanied by the photo displayed above, begins, "Several generations of radio listeners know Todd Rundgren through his signature hits 'I Saw the Light' (1972), 'Hello It's Me' (1973) and 'Bang the Drum All Day' (1983). Monday's smoke-free show at the Vogue will showcase work from his 2008 album Arena."
Rundgren is also the subject of a lengthy feature ("Chameleonic Todd Rundgren takes a backward look at his own work") in today's edition of Kentucky's Lexington Herald-Leader.
Wednesday night's Timothy and Sharon Ubben Lecture at DePauw will take place in Kresge Auditorium, located within the Judson and Joyce Green Center for the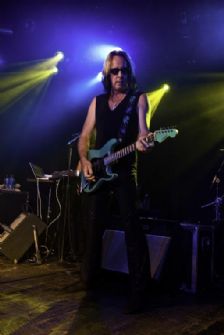 Performing Arts (605 South College Avenue). The event is free and open to all; no tickets are required.
Rundgren will discuss "Music, Technology and Risk-Taking" in a talk which will cover his musical career, the technological innovations he created (including the first graphics paint-box software for a computer and an interactive album of music which allowed users to control the listening experience), as well as the choices he has made along the way. A question-and-answer with the audience will follow.
"For the better part of his four-decade career, the only seriously predictable aspect of Rundgren's music was its need for change," writes Walter Tunis in today's Herald-Leader. Since the late '60s split of the post-psychedelic combo The Nazz, Rundgren has explored Beatles-esque pop, Philly-style soul, guitar-driven rock, synthesizer-fused prog rock, a cappella pop, hip-hop, techno and all kinds of video- and computer-related musical advancements along with a tireless sense of song craft."
Learn more about Wednesday's Ubben Lecture in this previous story.
Back