News Outlets Must Make Policies Transparent, Prof. Bob Steele '69 Tells Washington Post
April 5, 2009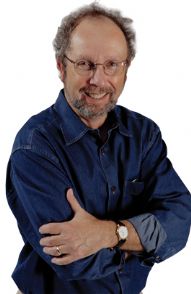 April 5, 2009, Greencastle, Ind. — "News organizations appropriately shine the light of scrutiny on other sectors of society," including elected officials and agencies of government, Bob Steele tells the Washington Post. "They should be willing to have the same light of scrutiny shined on themselves." Steele, Eugene S. Pulliam Distinguished Visiting Professor of Journalism at DePauw University, is quoted in a column in which the Post's ombudsman, Andrew Alexander, examines the way the newspaper publicly explains its own policies.
"The Post keeps its journalistic policies largely hidden, making it virtually impossible for readers to know the paper's ethical and journalistic standards," asserts Alexander. "The public should be able to easily access them online. It's not merely right but also smart to be transparent at a time when the Post is trying to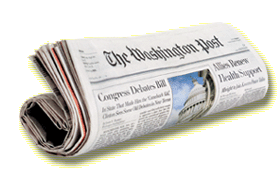 hold on to readers."
Alexander notes, "Press critics might sometimes use the policies to 'bash' journalists, says Steele, who teaches at DePauw University in Indiana and the Poynter Institute on media studies in Florida. 'But my experience tells me that many citizens will respect those news organizations that are willing to be held accountable in this way' ... Steele cautions that a news organization 'operates in peril' without comprehensive policies for its online journalism. 'It sends its journalists into an ethical minefield with no guidance on how to protect themselves,' he says."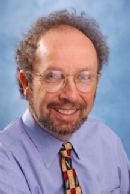 Read the complete text, "Got Rules? Then Don't Be Afraid to Share Them," at the Post's Web site.
A 1969 graduate of DePauw, Robert M. Steele is one of the nation's leading experts on media ethics. He was recently quoted in the Denver Post, Dallas Morning News, and Georgia's Augusta Chronicle.
Dr. Steele will be among a number of national figures -- including Jane Pauley and Bob Edwards -- who will gather at DePauw April 17 for events celebrating the 100th anniversary of the founding of the Society of Professional Journalists (Sigma Delta Chi) on this campus. Details can be found in this announcement.
Source: Washington Post
Back