Doors Open at 6:30 for Tonight's Todd Rundgren Event
April 8, 2009

[Download Audio: "Sample of Bang the Drum All Day" - 999kb]
April 8, 2009, Greencastle, Ind. — "I've heard from a number of people in the Putnam County community who are quite excited about this event," Ken Owen, executive director of media relations at DePauw University, tells the Banner-Graphic of tonight's Ubben Lecture by Todd Rundgren. "In the past, Mr. Rundgren has only spoken at music and technology conferences on the coasts, and the format tonight will be quite interactive. We welcome everyone to come and enjoy what should be a most unusual and memorable program," says Owen, a 1982 DePauw graduate who coordinates the Ubben Series.
The newspaper article notes that doors will open at 6:30 for the event, which is presented free of charge, is open to everyone and requires no tickets. The program begins at 7:30.
Todd Rundgren is a legendary musician whose first came to prominence in the late 1960s with the Nazz and recently released Arena. He's also developed computer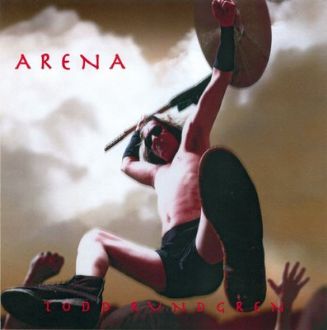 software, was a pioneering creator of music videos, and has produced dozens of albums for other artists ranging from Grand Funk Railroad to Patti Smith to Meat Loaf, whose Bat Out of Hell is the #9 best-selling record all-time worldwide. Rundgren also plays lead guitar on that recording. Learn more about his career and tonight's event here.
"Rundgren has asked Owen -- who interviewed the musician five times when Owen was a news anchor and reporter at WISH (CBS) in Indianapolis -- to lead a discussion of Rundgren's career (which has included hits such as "Hello It's Me" and "Bang the Drum All Day" and productions for dozens of artists including Meat Loaf, Hall & Oates and XTC), as well as his forays into technology (which have included creating computer software and the world's first interactive album of music)," reports the Banner-Graphic. "The conversation will also explore the twists and turns Rundgren has taken, which have confounded critics but earned him a reputation as a maverick and innovator. Rundgren will also take questions from the audience."
Access the complete article at the newspaper's Web site.
Rundgren will discuss "Music, Technology and Risk-Taking" at DePauw's Green Center for the Performing Arts (605 S. College Ave.). Learn much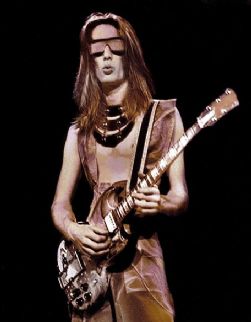 more about the event in this previous story.
While at DePauw, Rundgren will make an appearance on student radio station WGRE at approximately 5 p.m. The station broadcasts at 91.5 FM and can also be heard online.
Established in 1986 through the generous support of 1958 DePauw graduates Timothy H. and Sharon Williams Ubben, the Ubben Lecture Series welcomed David Plouffe, Barack Obama's presidential campaign manager, to the Greencastle campus last month. Greg Mortenson, author of Three Cups of Tea, was a Fall 2008 guest. Award-winning journalist Jane Pauley will speak April 17.
To view a complete roster of Ubben Lecturers -- which includes links to video clips and news stories of speakers such as Mikhail Gorbachev, Tony Blair, Harry Belafonte, Margaret Thatcher, Mike Krzyzewski, General Colin Powell, Elie Wiesel and Benazir Bhutto -- click here.
Back