Former DePauw Administrator and Professor Named President of Naropa University
April 8, 2009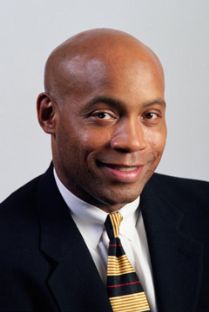 April 8, 2009, Greencastle, Ind. — Stuart C. Lord, who taught and served as an administrator at DePauw University from 1987-2000, was today introduced as the fifth president of Naropa University in Boulder, Colorado. Lord is currently the associate provost at Dartmouth College in Hanover, New Hampshire. He will assume his new position in July.
"Naropa University is delighted to have selected a new president who is superbly matched and equipped to serve both the university's current and future needs," says Martin Janowitz, chair of the institution's board of trustees. "The enthusiasm expressed from all quarters at today's event indicates the positive spirit across our university community about the appointment of Dr. Stuart C. Lord."
Lord served in a variety of positions at DePauw, including associate dean, executive director of the Grover L. Hartman Center, director of the Bonner Scholars program, University chaplain and assistant professor of University studies.
He graduated from Texas Christian University in 1982 and attended Princeton Theological Seminary where he earned the degrees of master of divinity in 1986 and master of theology in 1987.In 1993, Lord received the doctor of ministry degree with a specialization in multicultural education from Union Theological Seminary.
A search team made up of trustee, faculty, student and staff representatives worked closely with search firm Storbeck/Pimentel & Associates to select Lord.
Read more at the Web site of the Boulder County Business Report.
While at DePauw, Stuart Lord was featured in a report on the University's community service initiatives which aired on CBS in 1997. A story containing video clips can be accessed here.
Back