SPJ's Role Crucial in Helping Emerging Media Inform the Public: Prof. Bob Steele '69
April 17, 2009
Also: Celebration Will Mark 100th Anniversary of SPJ's Founding at DePauw; Webcast Information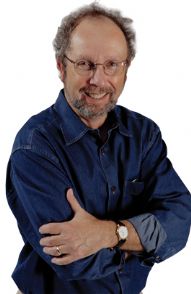 April 17, 2009, Greencastle, Ind. — Today, as journalists from across the nation gather at DePauw University to celebrate the 100th anniversary of the Society of Professional Journalists (originally known as Sigma Delta Chi), "we realize that if ever there was a time to reaffirm the unique, essential role of journalism in democracy, it is now," writes Bob Steele in the Indianapolis Star. "It's also important to recommit to clear ethical principles and high standards to guide those who practice journalism."
Steele is Eugene S. Pulliam Distinguished Visiting Professor of Journalism at DePauw and a 1969 graduate of the University. He will lead a 3 p.m. panel discussion in Meharry Hall of historic East College as part of the day-long SPJ event.
"The founders' purpose was inspirational and aspirational -- to improve and protect journalism," writes Steele. "SDX/SPJ has been at the forefront in championing freedom of information, not for the benefit of journalists but for the good of democracy," the professor declares. "The society has fought hard in courtrooms and legislative bodies to support journalists who seek and report information that informs citizens about important issues and events. The Society of Professional Journalists also serves as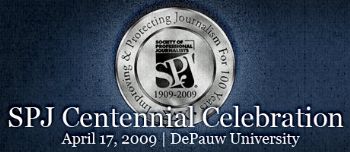 a pacesetter in setting high standards and ethics. Sigma Delta Chi's first code of ethics was adopted in 1926. It helped professionalize the craft. More than a half-century later, I had the honor of being part of the team that wrote 'Doing Ethics in Journalism,' the SDX/SPJ-sponsored handbook. Its ethical principles became the fabric of the updated Society of Professional Journalists Code of Ethics in the mid-1990s."
Dr. Steele continues, "I believe that the principles SPJ championed and the ethical decision-making process we've taught are just as applicable for bloggers and Tweeters and multimedia all-platform journalists as they have been for the editors, reporters and other newsroom journalists of generations past. In fact, it may be even more important digital era to use a sound moral compass and to embrace clear ethical principles."
His op-ed column concludes, "The gatekeeper model for American journalism that relied on multilevel checks and balances in a newsroom
is very different from the emerging system. Journalism is much less institutional. Individuals have greater ability to gather, produce and present news independent from organizations. SPJ should continue to be in the forefront in giving those who want to practice journalism the skills and smarts to serve the public and the public interest. SPJ should continue to champion ethical principles that serve as guideposts for journalists who report the news and as standards for citizens who hold accountable those same journalists. SPJ should continue to advocate a substantive decision-making process that helps journalists make good ethical decisions no matter their method for gathering and presenting news stories."
Access the complete essay -- "Ethics in journalism vital in digital world" -- at College News.org.
Bob Steele also serves as the Nelson Poynter Scholar for Journalism Values at the Poynter Institute for Media Studies in St. Petersburg, Florida. He was quoted in last Friday's Los Angeles Times and a few days earlier in the Washington Post.
Today's events will begin with a 2 p.m. presentation by Richard J. Tofel, author of Restless Genius: Barney Kilgore ['29], The Wall Street Journal, and the Invention of Modern Journalism. The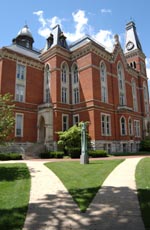 day will conclude with a speech by Jane Pauley, a veteran of many years at NBC News and a 30-year member of SPJ, which is presented by DePauw's Timothy and Sharon Ubben Lecture Series.
A comprehensive look at the SPJ festivities can be found in this article.
A webcast will also be provided for most of today's programs. Details and a link can be found here.
On May 6, 1909, a story on the front page of The DePauw Daily announced that ten DePauw University student-journalists had formed Sigma Delta Chi, a journalism fraternity. The founders decided at the outset that the fraternity should be honorary, as distinguished from the usual pattern of social Greek-letter fraternities. The idea was to support a truthful, honorable press, one not dominated by commercialism. By planting journalistic ideals in student newspapermen they could make great strides towards their goal. Within a few years, Sigma Delta Chi had spread to a dozen other campuses and eventually became a national institution and an influential voice in American journalism.
Source: Indianapolis Star
Back