Jeffrey Walkington '84 Named Principal of U of Illinois' University Laboratory HS
April 17, 2009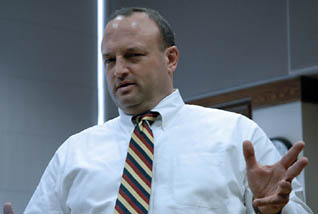 April 17, 2009, Greencastle, Ind. — Jeffrey W. Walkington, a 1984 graduate of DePauw University, has been named principal of University Laboratory High School in Urbana, Illinois. His appointment is pending approval of the University of Illinois Board of Trustees at its May 21 meeting in Chicago. Dr. Walkington is currently vice president of academic affairs at the Latin School of Chicago. He is scheduled to assume his new position in mid-July.
University Laboratory High School is a selective admission, public, laboratory school sanctioned by the State of Illinois and associated with the University of Illinois at Urbana-Champaign. The school serves academically talented students, residing in Illinois, from the subfreshman level (combined 7th and 8th grades) through high school.
"I am deeply impressed by Dr. Walkington's record of achievement and by the exciting vision and energy he brings to the Uni High directorship," says Linda Katehi, provost of University Laboratory H.S. "Under his leadership, I am convinced Uni High will continue its traditions of excellence and innovation."
"Walkington began his career in public education,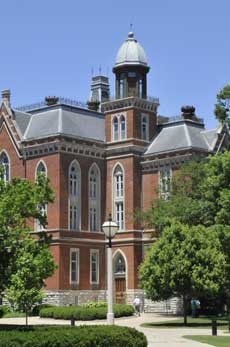 teaching English at a Knoxville, Tenn., high school for five years. Since then, he has worked at several private schools," reports the Urbana/Champaign News-Gazette. "Walkington said he was attracted to Uni because he sees it as a unique opportunity to blend public and private education. He said he has always believed public schools had something to offer to private ones."
Walkington, who majored in English (literature) and French at DePauw, tells the newspaper, "When I first went to independent schools, I tried to bring some of the rigor and clear standards, some of the innovations, and even some of the teachers, from public education to independent education." Uni is a public school, where admission is competitive and includes an exam, and the new principal says he is impressed by the its "unbelievably high academic expectations."
The newspaper points out that he "has a bachelor's degree from DePauw University, and master's and doctoral degrees from the University of Tennessee."
Read more by clicking here.
Back