Discovery.com Latest to Feature Research by Prof. Matt Hertenstein
April 23, 2009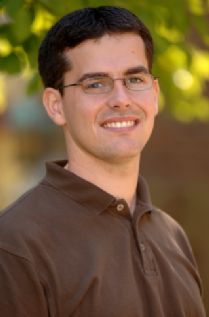 April 23, 2009, Greencastle, Ind. — Research led by Matthew J. Hertenstein, associate professor of psychology at DePauw University, "adds to a growing body of evidence that smiling behavior in photos, no matter how fleeting, staged or contrived, indicates underlying emotional dispositions that can have direct and indirect consequences throughout the person's entire life," reports the Discovery Channel's Web site. The professor's work, which has been the subject of worldwide media attention, found, "The intensity of a person's smile in a yearbook, or other early photograph, predicts whether or not the individual will later divorce," notes today's story.
While detailing how the study was conducted, Discovery.com adds, "While the exact reasons for smiling's link to divorce remain unclear, the researchers suggest both genetics and the individual's environment can come into play, with upbeat, stable people conveying a readiness to affiliate, taking better advantage of opportunities and being 'more open to social relationships.' Hertenstein emphasized 'how people with positive emotionality are, at least to some degree,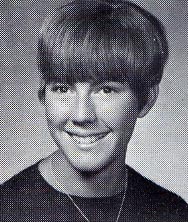 architects of their own environments. Thus, they may attract happier people and interpret events more positively.' He added, 'These aspects of positive emotionality may be what's leading some people to remain married,' with the flip side being that 'people who smile little may demonstrate more negative emotionality' and later report 'less life happiness over their life spans.'"
Access the complete report by clicking here.
The research was the result of work conducted by Dr. Hertenstein; Carrie A. Hansel, formerly research coordinator at DePauw's Emotion Lab and 1993 graduate of the University; and 2008 DePauw graduates Alissa M. Butts and Sarah N. Hile, who were students of the professor.
Since being published in the journal Motivation and Emotion, the study has been reported by news organizations around the world. The item first appeared last Tuesday in British media outlets and spread to U.S. news organizations, including United Press International, Yahoo! and the New York Daily News. Dr. Hertenstein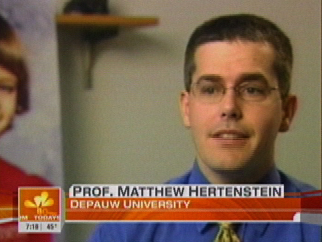 appeared in a piece which aired April 16 on NBC's Today. Indianapolis ABC affilate WRTV also came to campus to interview the professor.
Research conducted by Matt Hertenstein and his students at DePauw has previously been featured in American Baby and Prevention magazines, on the Canadian Broadcasting Corporation's program, The Nature of Things, in Sunrise magazine and the Toronto Sun, and on National Public Radio.
Visit Professor Hertenstein's Emotion Lab online by clicking here.
Back