Tigers in Third after First Day of SCAC Women's Track and Field Championships
April 24, 2009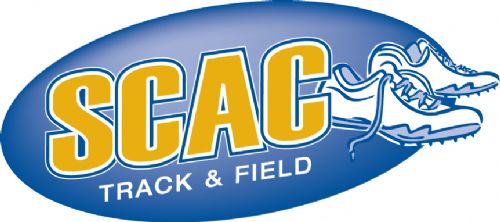 April 24, 2009, Sewanee, Tenn. — DePauw's women totaled 45.5 points and is in third after the first of two days of the Southern Collegiate Athletic Conference Women's Track and Field Championships. Rhodes leads with 53 points and Trinity is second with 49. Centre is in fourth with 43.
Adrienne Cobb picked up her third conference shot put title and fourth all-conference finish in the event when she won with a throw of 12.47 meters (40-11). Roz Martin was fourth in the event at 10.66 meters (34-11.75).
Four Tigers scored in the 3,000-meter steeplechase led by Alison Case in second in 11:33.90 and Julie Theibert in third in 12:03.83. Lindsey Bauman, placed fifth in 12:23.78, while Marina Nicholson was eighth in 13:48.98. Kelsey Moore was sixth in the 10,000 meters in 42:20.04
Ashley Louise tied for fourth in the pole vault and Meredith Rausch was sixth as each had a best vault of 2.75 meters (9-00.25). Lisa Becharas was eighth in the event at 2.45 meters (8-00.5).
The remaining events were conducted as prelims with those results available here. The top three in each event earn all-SCAC honors.
Back