DePauw Women Finish Second at SCAC Track Championships
April 25, 2009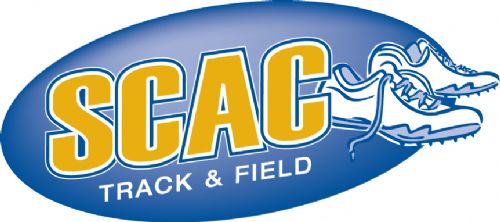 April 25, 2009, Sewanee, Tenn. — DePauw totaled 195 points and finished second to Rhodes at the 2009 Southern Collegiate Athletic Conference Women's Track and Field Championships. Rhodes won with 217 points, while Trinity was third with 111.
In today's finals, Lauren Reich picked up a pair of firsts as she won the 800 meters in an SCAC-record 2:14.74 and the 1,500 meters in 4:47.32. She also was fourth in the 5,000 meters in 1:00.73.
Chenae White won the 100 meters in 12.72 seconds and was second in the 200 meters in a school-record 25.25. Courtney Lauer was second in the high jump at 1.52 meters (4-11.75) and in the javelin throw at 33.35 meters (109-5) and sixth in the triple jump at 10.58 meters (34-8.5). Adrienne Cobb was also second in the shot put with a throw of 34.28 meters (112-6).
The Tigers took the top four spots in the 1,500 meters as Alison Case was second in 4:49.11, Claire Hollis was third in 4:52.44 and Julie Theibert placed fourth in 4:55.88. Case also was fifth in the 5,000 meters in 19:09.51 and seventh in the 800 meters in 2:22.93, while Hollis was sixth in the 800 meters in 2:22.80.
Nicole Stein was third in the 100-meter hurdles in 15.87 seconds, fourth in the 400 hurdles in 1:07.25 an fifth in the 400 meters in 1:00.73.
Brittany Brand was third in the 400 hurdles in 1:06.55 and eighth in the 100 hurdles in 17.11 seconds, while Jackie Boehmler was fifth in the triple jump (10.81 meters; 35-5.75) and sixth in the 400 hurdles (1:07.53).
Rounding out DePauw's individual scorers were Schavel Morrison in the 100 meters (13.80; 7th place), Emily Reavis in the 400 meters (1:02.60; 7th place) and Meredith Rausch in the high jump (1.37 meters; 8th place).
The Tigers won the 4 x 100-meter relay in 49.42 seconds and finished second in the 4 x 400 relay in 4:03.23.
The top three finishers in each event earned all-SCAC honors.
      SCAC Outdoor Track and Field Championships - 4/24/2009 to 4/25/2009      
                   The University of the South, Sewanee, TN                    
                                    Results                                    
                    Women - Team Rankings - 20 Events Scored
===============================================================================
    1) Rhodes                     217        2) DePauw                    195   
    3) Trinity (Tex.)             111        4) Centre                     96   
    5) Hendrix                     60        6) Colorado College           41   
    7) Southwestern (Tex.)         26        8) Oglethorpe                 23   
    9) Sewanee                     10                                           

 
Women 100 Meter Dash
=================================================================================
    Name                    Year School                  Seed    Prelims  Wind H#
=================================================================================
Preliminaries
  1 White, Chenae                DePauw                 12.48      12.79Q -1.2  2 
  2 Forbes, Kristin              Rhodes                 12.49      12.82Q -3.1  1 
  3 Goss, Julia                  Rhodes                 13.06      13.09q -1.2  2 
  4 Topps, Alanna                Rhodes                 13.16      13.21q -3.1  1 
  5 Tharps, Nekia                Southwestern (Te       13.12      13.29q -1.2  2 
  6 Graham, Kyla                 Rhodes                 12.95      13.42q -3.1  1 
  7 Morrison, Schavel            DePauw                 13.33      13.47q -3.1  1 
  8 Grinstead, Emily             Centre                 13.58      13.71q -1.2  2 
  9 O'Shaughnessy, Bridget       Hendrix                13.43      13.84  -1.2  2 
 10 Slay, Latoyia                Sewanee                13.65      13.88  -3.1  1 
 11 Wahlers, Emily               Centre                 13.73      14.14  -3.1  1 
 12 Gawor, Sara                  Hendrix                14.11      14.16  -3.1  1 
 13 Taylor, Whitney              Oglethorpe                        14.21  -1.2  2 
 14 Fried, Sarah                 Sewanee                16.65      16.21  -1.2  2 
 
Women 100 Meter Dash
=====================================================================================
    Name                    Year School               Prelims     Finals  Wind Points
=====================================================================================
Finals
  1 White, Chenae                DePauw                 12.79      12.72  -3.7  10   
  2 Forbes, Kristin              Rhodes                 12.82      12.93  -3.7   8   
  3 Graham, Kyla                 Rhodes                 13.42      13.26  -3.7   6   
  4 Goss, Julia                  Rhodes                 13.09      13.35  -3.7   5   
  5 Topps, Alanna                Rhodes                 13.21      13.38  -3.7   4   
  6 Tharps, Nekia                Southwestern (Te       13.29      13.56  -3.7   3   
  7 Morrison, Schavel            DePauw                 13.47      13.80  -3.7   2   
  8 Grinstead, Emily             Centre                 13.71      14.01  -3.7   1   
 
Women 200 Meter Dash
=================================================================================
    Name                    Year School                  Seed    Prelims  Wind H#
=================================================================================
Preliminaries
  1 Forbes, Kristin              Rhodes                 25.15      26.26Q -2.8  3 
  2 White, Chenae                DePauw                 25.36      26.26Q -5.1  2 
  3 Moore, Brittney              Colorado College       26.53      26.88Q -3.5  1 
  4 McGeehan, Caitlin            Hendrix                25.89      26.90q -3.5  1 
  5 Goss, Julia                  Rhodes                 26.57      26.95q -5.1  2 
  6 Topps, Alanna                Rhodes                 27.55      27.16q -3.5  1 
  7 Graham, Kyla                 Rhodes                 26.98      27.73q -2.8  3 
  8 O'Shaughnessy, Bridget       Hendrix                27.60      27.82q -5.1  2 
  9 Morrison, Schavel            DePauw                 27.45      28.03  -5.1  2 
 10 Grinstead, Emily             Centre                 27.61      28.15  -2.8  3 
 11 Baber, Maggie                DePauw                 27.06      28.30  -2.8  3 
 12 Wilson, Jodi                 Southwestern (Te                  28.67  -2.8  3 
 13 Reavis, Emily                DePauw                 27.58      28.68  -3.5  1 
 14 Wahlers, Emily               Centre                 28.13      28.89  -3.5  1 
 15 Zein-Eldin, Ali              Southwestern (Te                  29.45  -3.5  1 
 16 Slay, Latoyia                Sewanee                29.10      29.91  -5.1  2 
 17 Granger, Nora                Hendrix                29.18      30.06  -2.8  3 
 18 Brown, Cassandra             Hendrix                29.38      30.36  -5.1  2 
 19 Zangirolami, Julia           Trinity (Tex.)         29.18      30.50  -3.5  1 
 20 Cooney, Jourdan              Sewanee                30.30      30.67  -3.5  1 
 21 Curran, Jillan               Southwestern (Te                  31.31  -5.1  2 
 22 Fried, Sarah                 Sewanee                35.44      34.30  -2.8  3 
 
Women 200 Meter Dash
=====================================================================================
    Name                    Year School               Prelims     Finals  Wind Points
=====================================================================================
Finals
  1 Forbes, Kristin              Rhodes                 26.26      25.04  -1.0  10   
  2 White, Chenae                DePauw                 26.26      25.25  -1.0   8   
  3 McGeehan, Caitlin            Hendrix                26.90      25.84  -1.0   6   
  4 Moore, Brittney              Colorado College       26.88      26.36  -1.0   5   
  5 Goss, Julia                  Rhodes                 26.95      26.38  -1.0   4   
  6 Topps, Alanna                Rhodes                 27.16      27.17  -1.0   3   
  7 O'Shaughnessy, Bridget       Hendrix                27.82      27.41  -1.0   2   
  8 Graham, Kyla                 Rhodes                 27.73      27.47  -1.0   1   
 
Women 400 Meter Dash
============================================================================
    Name                    Year School                  Seed    Prelims  H#
============================================================================
Preliminaries
  1 McGeehan, Caitlin            Hendrix                58.37      57.34Q  2 
  2 Moore, Brittney              Colorado College       58.67      58.84Q  1 
  3 Forbes, Kristin              Rhodes                 58.07    1:00.05Q  3 
  4 Henin, Sandy                 Rhodes                 58.94      59.07q  1 
  5 Stein, Nicole                DePauw               1:01.95    1:00.65q  3 
  6 Grinstead, Emily             Centre               1:01.23    1:01.22q  3 
  7 Reavis, Emily                DePauw               1:02.32    1:02.63q  2 
  8 Granger, Nora                Hendrix              1:04.58    1:03.30q  3 
  9 Baber, Maggie                DePauw               1:03.08    1:03.44   1 
 10 Lahaie, Kristin              Southwestern (Te                1:04.23   1 
 11 McGee, Molly                 Colorado College     1:03.37    1:04.32   3 
 12 Herzog, Chelsea              Colorado College     1:04.41    1:04.86   2 
 13 Brown, Cassandra             Hendrix                         1:05.54   2 
 14 Wilson, Jodi                 Southwestern (Te                1:05.91   3 
 15 Zangirolami, Julia           Trinity (Tex.)       1:06.65    1:06.13   1 
 16 Curran, Jillan               Southwestern (Te     1:10.08    1:07.74   2 
 17 Cooney, Jourdan              Sewanee              1:11.02    1:09.12   2 
 18 Livingston, Avery            Oglethorpe           1:09.73    1:09.70   2 
 19 Urrego, Dianna               Southwestern (Te     1:12.19    1:10.46   3 
 20 Mayo, Chloey                 Oglethorpe           1:09.97    1:12.84   1 
 -- Mosley, Allison              Hendrix              1:00.65         DQ   1 
 
Women 400 Meter Dash
================================================================================
    Name                    Year School               Prelims     Finals  Points
================================================================================
Finals
  1 Forbes, Kristin              Rhodes               1:00.05      56.75   10   
  2 McGeehan, Caitlin            Hendrix                57.34      57.01    8   
  3 Moore, Brittney              Colorado College       58.84      58.58    6   
  4 Henin, Sandy                 Rhodes                 59.07      59.06    5   
  5 Stein, Nicole                DePauw               1:00.65    1:00.73    4   
  6 Grinstead, Emily             Centre               1:01.22    1:01.42    3   
  7 Reavis, Emily                DePauw               1:02.63    1:02.60    2   
  8 Granger, Nora                Hendrix              1:03.30    1:03.45    1   
 
Women 800 Meter Run
================================================================================
    Name                    Year School                  Seed     Finals  Points
================================================================================
  1 Reich, Lauren                DePauw               2:14.25    2:14.74   10   
  2 Henin, Sandy                 Rhodes               2:14.69    2:16.41    8   
  3 Warner, Tami                 Southwestern (Te     2:21.75    2:20.25    6   
  4 Webster, Caroline            Rhodes               2:24.09    2:21.72    5   
  5 Hurster, Megan               Colorado College     2:24.49    2:22.09    4   
  6 Hollis, Claire               DePauw               2:24.05    2:22.80    3   
  7 Case, Alison                 DePauw               2:21.90    2:22.93    2   
  8 Broocks, Emily               Rhodes               2:23.84    2:24.70    1   
  9 Ford, Krissy                 Trinity (Tex.)       2:21.77    2:25.61  
 10 Hanson, Jordan               Trinity (Tex.)       2:28.77    2:26.72  
 11 Meador, Sarah                Centre               2:31.22    2:26.90  
 12 Kromann, Laura               Southwestern (Te     2:31.27    2:28.92  
 13 Becharas, Lisa               DePauw               2:28.09    2:29.00  
 14 Lahaie, Kristin              Southwestern (Te     2:31.37    2:29.28  
 15 McCarthy, Emily              Colorado College     2:32.05    2:30.96  
 16 Herzog, Chelsea              Colorado College                2:33.00  
 17 Poris, Liza                  Hendrix              2:35.36    2:33.18  
 18 Cleary, Beth                 Oglethorpe           2:37.99    2:41.20  
 19 Livingston, Avery            Oglethorpe           3:06.31    3:03.58  
 20 Hernould, Bianca             Oglethorpe           3:13.88    3:07.37  
 21 Naelitz, Aleena              Oglethorpe           3:40.97    3:58.58  
 
Women 1500 Meter Run
================================================================================
    Name                    Year School                  Seed     Finals  Points
================================================================================
  1 Reich, Lauren                DePauw               4:35.27    4:47.32   10   
  2 Case, Alison                 DePauw               4:46.65    4:49.11    8   
  3 Hollis, Claire               DePauw               4:51.76    4:52.44    6   
  4 Theibert, Julie              DePauw               4:56.90    4:55.88    5   
  5 Ford, Krissy                 Trinity (Tex.)       5:00.61    4:56.79    4   
  6 Poris, Liza                  Hendrix              5:12.73    5:02.75    3   
  7 Dudziak, Kelsey              Rhodes               5:07.54    5:03.30    2   
  8 Eder, Elizabeth              Trinity (Tex.)       4:50.83    5:03.74    1   
  9 Rehkamp, Bekah               Centre               5:05.00    5:05.57  
 10 Gray, Haley                  Centre               5:13.43    5:12.50  
 11 Cleary, Beth                 Oglethorpe           5:28.74    5:25.01  
 12 Tippens, Kendra              Sewanee              5:29.61    5:29.46  
 13 Sibley, Caroline             Trinity (Tex.)       5:43.77    5:31.19  
 14 Nadar, Devin                 Colorado College     5:52.23    5:36.84  
 15 Thompson, Rebecca            Colorado College     5:46.30    5:38.64  
 16 Morse, Lisa                  Southwestern (Te     5:36.38    5:42.08  
 17 McEntire, Lili               Southwestern (Te     6:01.49    5:57.58  
 18 Hernould, Bianca             Oglethorpe           6:51.43    6:36.06  
 
Women 5000 Meter Run
================================================================================
    Name                    Year School                  Seed     Finals  Points
================================================================================
  1 Loeffler, Emily              Trinity (Tex.)      17:09.00   17:47.53   10   
  2 Arthur, D'Ann                Trinity (Tex.)      18:10.00   18:13.45    8   
  3 Stephens, Taylor             Rhodes              17:58.60   18:42.37    6   
  4 Reich, Lauren                DePauw                         18:53.52    5   
  5 Case, Alison                 DePauw                         19:09.51    4   
  6 Johnson, Anna                Rhodes              18:58.50   19:29.66    3   
  7 Rehkamp, Bekah               Centre              19:20.50   19:41.10    2   
  8 Keenan, Madeleine            Hendrix             19:23.72   20:14.53    1   
  9 Tur, Louisa                  Colorado College    19:35.65   20:17.72  
 10 Spurgat, Stephanie           Rhodes              20:38.55   20:36.85  
 11 Hollis, Claire               DePauw              18:59.66   20:37.24  
 12 Vidican, Lisa                DePauw                         20:48.23  
 13 Tippens, Kendra              Sewanee             20:15.73   20:49.96  
 14 Basconi, Regina              Centre              20:39.40   21:05.02  
 15 Price, Jenna                 Trinity (Tex.)      21:30.74   21:27.71  
 16 MacRae, Chessie              Sewanee             20:54.86   21:48.65  
 17 Jenkins, Emily               Rhodes              20:17.93   21:59.07  
 
Women 10000 Meter Run
================================================================================
    Name                    Year School                  Seed     Finals  Points
================================================================================
  1 Eder, Elizabeth              Trinity (Tex.)                 37:04.23   10   
  2 Broederdorf, Laura           Hendrix             37:32.32   38:44.38    8   
  3 Stephens, Taylor             Rhodes              37:11.40   39:15.73    6   
  4 Plummer, Lolly               Hendrix             38:03.75   39:56.85    5   
  5 Johnson, Anna                Rhodes                         40:58.85    4   
  6 Moore, Kelsey                DePauw              40:49.19   42:20.04    3   
  7 Rehkamp, Bekah               Centre                         43:07.12    2   
  8 Tippens, Kendra              Sewanee             43:28.26   43:19.55    1   
  9 Buckley, Melissa             DePauw              40:22.65   43:59.33  
 10 Basconi, Regina              Centre                         45:03.12  
 11 MacRae, Chessie              Sewanee             44:28.59   45:10.17  
 12 Karp, Ashlee                 DePauw                         45:41.14  
 13 Jenkins, Emily               Rhodes                         46:42.89  
 14 O'Brien, Megan               Rhodes                         51:20.18  
 
Women 100 Meter Hurdles
=================================================================================
    Name                    Year School                  Seed    Prelims  Wind H#
=================================================================================
Preliminaries
  1 Topps, Alanna                Rhodes                 15.50      15.54Q -0.6  1 
  2 Buck, Molly                  Rhodes                 15.35      15.78Q -1.0  2 
  3 Stein, Nicole                DePauw                 15.87      15.94q -1.0  2 
  4 Ormand, Jessie               Rhodes                 15.71      16.06q -0.6  1 
  5 Tharps, Nekia                Southwestern (Te       16.98      16.41q -1.0  2 
  6 Jackson, Kasey               Centre                 16.46      16.42q -0.6  1 
  7 Bernard, Elizabeth           Rhodes                 16.67      16.58q -0.6  1 
  8 Brand, Brittany              DePauw                 16.98      16.90q -1.0  2 
  9 Myers, Kelly                 Southwestern (Te       17.28      17.14  -0.6  1 
 10 Johnson, Jasmine             Trinity (Tex.)         16.07      17.15  -1.0  2 
 11 Gash, Stacey                 Centre                 18.32      17.48  -1.0  2 
 12 Baber, Maggie                DePauw                 17.60      17.50  -0.6  1 
 13 Wong, Sam                    DePauw                 17.79      18.10  -1.0  2 
 14 Luna, Araceli                Colorado College       19.29      18.12  -0.6  1 
 15 Gawor, Sara                  Hendrix                18.25      18.23  -1.0  2 
 -- Zein-Eldin, Ali              Southwestern (Te       19.16         DQ  -0.6  1 
 
Women 100 Meter Hurdles
=====================================================================================
    Name                    Year School               Prelims     Finals  Wind Points
=====================================================================================
Finals
  1 Topps, Alanna                Rhodes                 15.54      15.45  -3.3  10   
  2 Ormand, Jessie               Rhodes                 16.06      15.58  -3.3   8   
  3 Stein, Nicole                DePauw                 15.94      15.87  -3.3   6   
  4 Buck, Molly                  Rhodes                 15.78      15.92  -3.3   5   
  5 Jackson, Kasey               Centre                 16.42      16.37  -3.3   4   
  6 Tharps, Nekia                Southwestern (Te       16.41      16.59  -3.3   3   
  7 Bernard, Elizabeth           Rhodes                 16.58      16.65  -3.3   2   
  8 Brand, Brittany              DePauw                 16.90      17.11  -3.3   1   
 
Women 400 Meter Hurdles
============================================================================
    Name                    Year School                  Seed    Prelims  H#
============================================================================
Preliminaries
  1 Buck, Molly                  Rhodes               1:06.18    1:06.32Q  2 
  2 Jackson, Kasey               Centre               1:07.42    1:08.36Q  1 
  3 Boehmler, Jackie             DePauw               1:07.86    1:08.02q  2 
  4 Brand, Brittany              DePauw               1:07.87    1:08.66q  2 
  5 Stein, Nicole                DePauw               1:07.67    1:09.35q  1 
  6 Bernard, Rachel              Rhodes               1:09.87    1:09.55q  1 
  7 Desmarais, Francesca         Colorado College     1:10.41    1:09.58q  2 
  8 Bernard, Elizabeth           Rhodes               1:09.94    1:10.00q  1 
  9 Gash, Stacey                 Centre               1:11.88    1:10.65   1 
 10 Stroup, Caroline             Centre               1:11.41    1:11.54   2 
 11 Baber, Maggie                DePauw               1:10.22    1:12.93   2 
 12 Taylor, Whitney              Oglethorpe           1:23.79    1:24.40   1 
 
Women 400 Meter Hurdles
================================================================================
    Name                    Year School               Prelims     Finals  Points
================================================================================
Finals
  1 Buck, Molly                  Rhodes               1:06.32    1:04.63   10   
  2 Jackson, Kasey               Centre               1:08.36    1:05.93    8   
  3 Brand, Brittany              DePauw               1:08.66    1:06.55    6   
  4 Stein, Nicole                DePauw               1:09.35    1:07.25    5   
  5 Bernard, Rachel              Rhodes               1:09.55    1:07.28    4   
  6 Boehmler, Jackie             DePauw               1:08.02    1:07.53    3   
  7 Desmarais, Francesca         Colorado College     1:09.58    1:08.95    2   
  8 Bernard, Elizabeth           Rhodes               1:10.00    1:09.11    1   
 
Women 3000 Meter Steeplechase
================================================================================
    Name                    Year School                  Seed     Finals  Points
================================================================================
  1 Loeffler, Emily              Trinity (Tex.)      11:01.00   10:44.91   10   
  2 Case, Alison                 DePauw              11:09.13   11:33.90    8   
  3 Theibert, Julie              DePauw              12:06.53   12:03.83    6   
  4 Dudziak, Kelsey              Rhodes              13:07.09   12:20.08    5   
  5 Bauman, Lindsey              DePauw              12:32.72   12:23.78    4   
  6 Gray, Haley                  Centre              12:58.70   13:05.55    3   
  7 Spurgat, Stephanie           Rhodes              13:25.22   13:11.49    2   
  8 Nicholson, Marina            DePauw              13:10.20   13:48.98    1   
  9 DeFabrizio, Melissa          Rhodes              14:24.30   14:41.74  
 
Women 4x100 Meter Relay
================================================================================
    School                                               Seed     Finals  Points
================================================================================
  1 DePauw  'A'                                         50.04      49.42   10   
  2 Rhodes  'A'                                         49.79      49.47    8   
  3 Trinity (Tex.)  'A'                                 52.68      51.88    6   
  4 Hendrix  'A'                                        52.29      51.91    5   
  5 Southwestern (Tex.)  'A'                            52.48      52.08    4   
  6 Centre  'A'                                         52.24      52.14    3   
  7 Sewanee  'A'                                        58.27      56.26    2   
 -- Oglethorpe  'A'                                     54.74         DQ  
 
Women 4x400 Meter Relay
================================================================================
    School                                               Seed     Finals  Points
================================================================================
  1 Rhodes  'A'                                       3:56.93    3:57.08   10   
  2 DePauw  'A'                                       4:03.30    4:03.23    8   
  3 Hendrix  'A'                                      4:13.37    4:04.63    6   
  4 Colorado College  'A'                             4:14.01    4:07.69    5   
  5 Trinity (Tex.)  'A'                               4:31.03    4:11.48    4   
  6 Centre  'A'                                       4:17.55    4:14.21    3   
  7 Southwestern (Tex.)  'A'                          4:27.01    4:21.10    2   
  8 Oglethorpe  'A'                                   4:48.47    4:45.17    1   
  9 Sewanee  'A'                                                 5:04.59  
 
Women High Jump
==========================================================================================
    Name                    Year School                  Seed     Finals            Points
==========================================================================================
  1 Hale, Elizabeth              Oglethorpe             1.58m      1.57m    5-01.75  10   
  2 Lauer, Courtney              DePauw                 1.53m      1.52m    4-11.75   8   
  3 O'Shaughnessy, Bridget       Hendrix                1.50m     J1.52m    4-11.75   6   
  4 Tweedy, Elizabeth            Trinity (Tex.)         1.52m     J1.52m    4-11.75   5   
  5 Henin, Sandy                 Rhodes                 1.44m     J1.52m    4-11.75   4   
  6 Ormand, Jessie               Rhodes                            1.45m    4-09.00   3   
  7 Tryon, Kim                   Rhodes                 1.47m     J1.45m    4-09.00   2   
  8 Concannon, Hannah            Colorado College       1.44m      1.42m    4-07.75   0.50
  8 Rausch, Meredith             DePauw                 1.38m     J1.37m    4-06.00   0.50
 10 McIntyre, Danielle           Sewanee                1.29m     J1.37m    4-06.00 
 11 Dudziak, Kelsey              Rhodes                 1.38m      1.32m    4-04.00 
 
Women Pole Vault
==========================================================================================
    Name                    Year School                  Seed     Finals            Points
==========================================================================================
  1 Tryon, Kim                   Rhodes                 3.65m      3.47m   11-04.50  10   
  2 Linn, Hannah                 Trinity (Tex.)         3.05m      3.05m   10-00.00   8   
  3 Henin, Sandy                 Rhodes                 3.05m      2.90m    9-06.25   6   
  4 Louise, Ashley               DePauw                 2.60m      2.75m    9-00.25   4.50
  4 Luna, Araceli                Colorado College       2.59m      2.75m    9-00.25   4.50
  6 Rausch, Meredith             DePauw                 2.90m     J2.75m    9-00.25   3   
  7 DeFabrizio, Melissa          Rhodes                            2.45m    8-00.50   2   
  8 Becharas, Lisa               DePauw                 2.29m     J2.45m    8-00.50   1   
  9 Webster, Caroline            Rhodes                            2.15m    7-00.50 
 
Women Long Jump
===============================================================================================
    Name                    Year School                  Seed     Finals  Wind           Points
===============================================================================================
  1 Goss, Julia                  Rhodes                 5.43m      5.47m   0.9  17-11.50  10   
  2 Hale, Elizabeth              Oglethorpe             5.00m      5.31m   0.5  17-05.25   8   
  3 Callahan, Corey              Trinity (Tex.)         5.31m     J5.31m   1.7  17-05.25   6   
  4 Moore, Brittney              Colorado College                  5.13m   2.7  16-10.00   5   
  5 Tweedy, Elizabeth            Trinity (Tex.)         4.46m      5.12m   2.4  16-09.75   4   
  6 Buck, Molly                  Rhodes                 5.02m      5.11m   3.7  16-09.25   3   
  7 Ormand, Jessie               Rhodes                 4.90m      5.09m   3.2  16-08.50   2   
  8 Concannon, Hannah            Colorado College       5.06m      4.98m   1.7  16-04.25   1   
  9 Tharps, Nekia                Southwestern (Te       4.94m      4.82m   2.4  15-09.75 
 10 Ivey, Ashley                 Centre                 4.93m      4.74m   1.8  15-06.75 
 11 Lauer, Courtney              DePauw                 4.89m      4.68m   2.9  15-04.25 
 12 Floyd, Kelsey                DePauw                 4.37m      4.66m   1.0  15-03.50 
 13 Wong, Sam                    DePauw                 4.74m      4.59m   0.3  15-00.75 
 14 McIntyre, Danielle           Sewanee                4.30m      3.92m  +0.0  12-10.50 
 
Women Triple Jump
===============================================================================================
    Name                    Year School                  Seed     Finals  Wind           Points
===============================================================================================
  1 Tweedy, Elizabeth            Trinity (Tex.)        10.66m     11.22m   2.0  36-09.75  10   
  2 Moore, Brittney              Colorado College      10.81m     10.98m   0.9  36-00.25   8   
  3 Tindle, Jennifer             Southwestern (Te      10.58m     10.88m   0.6  35-08.50   6   
  4 Ormand, Jessie               Rhodes                10.53m     10.82m   1.6  35-06.00   5   
  5 Boehmler, Jackie             DePauw                10.80m     10.81m   1.5  35-05.75   4   
  6 Lauer, Courtney              DePauw                10.49m     10.58m   5.6  34-08.50   3   
  7 Tryon, Kim                   Rhodes                 9.92m     10.47m   0.9  34-04.25   2   
  8 Hale, Elizabeth              Oglethorpe            10.15m     10.27m   0.9  33-08.50   1   
  9 Callahan, Corey              Trinity (Tex.)        10.38m     10.10m  +0.0  33-01.75 
  9 Wong, Sam                    DePauw                 9.47m     10.10m  +0.0  33-01.75 
 11 Tharps, Nekia                Southwestern (Te       9.84m     10.07m  +0.0  33-00.50 
 12 Concannon, Hannah            Colorado College      10.19m     10.05m  +0.0  32-11.75 
 13 Gash, Stacey                 Centre                 9.66m      9.69m  +0.0  31-09.50 
 14 Floyd, Kelsey                DePauw                 9.48m      9.57m  +0.0  31-04.75 
 15 Cooney, Jourdan              Sewanee                8.84m      8.63m  +0.0  28-03.75 
 -- Dudziak, Kelsey              Rhodes                 9.28m       FOUL                 
 
Women Shot Put
==========================================================================================
    Name                    Year School                  Seed     Finals            Points
==========================================================================================
  1 Cobb, Adrienne               DePauw                12.30m     12.47m   40-11.00  10   
  2 Niehaus, Emily               Centre                11.67m     11.57m   37-11.50   8   
  3 Coster, Kathryn              Trinity (Tex.)        11.75m     11.06m   36-03.50   6   
  4 Martin, Roz                  DePauw                 9.94m     10.66m   34-11.75   5   
  5 Devlin, Samantha             Hendrix               10.46m     10.36m   34-00.00   4   
  6 Meade, Leisha                Sewanee               10.20m     10.24m   33-07.25   3   
  7 Thornburg, Samantha          Centre                           10.08m   33-01.00   2   
  8 Mayo, Chloey                 Oglethorpe             9.30m      9.98m   32-09.00   1   
  9 Lauer, Courtney              DePauw                            9.79m   32-01.50 
 10 Pond, Elizabeth              Hendrix                9.66m      9.65m   31-08.00 
 11 Brady, Sonia                 Trinity (Tex.)         9.70m      9.62m   31-06.75 
 12 Eckols, Taylin               Southwestern (Te       9.07m      9.55m   31-04.00 
 13 Lytle, Kristen               Rhodes                 8.96m      9.39m   30-09.75 
 14 Crowell, Loran               Centre                 9.22m      9.38m   30-09.25 
 15 Craig, Courtney              Oglethorpe             8.89m      9.36m   30-08.50 
 16 Weems, Tammer                Oglethorpe             9.13m      9.25m   30-04.25 
 17 McGrady, Meredith            DePauw                 8.39m      7.63m   25-00.50 
 18 Whitaker, Cameron            Rhodes                            7.46m   24-05.75 
 19 Tucker, Shainna              Oglethorpe             7.53m      7.11m   23-04.00 
 
Women Discus Throw
==========================================================================================
    Name                    Year School                  Seed     Finals            Points
==========================================================================================
  1 Niehaus, Emily               Centre                34.77m     34.98m     114-09  10   
  2 Cobb, Adrienne               DePauw                27.52m     34.28m     112-06   8   
  3 Crowell, Loran               Centre                32.99m     33.81m     110-11   6   
  4 Devlin, Samantha             Hendrix               34.99m     32.86m     107-10   5   
  5 Brady, Sonia                 Trinity (Tex.)        33.53m     30.97m     101-07   4   
  6 Purdy, Kara                  Rhodes                30.63m     29.65m      97-03   3   
  7 Craig, Courtney              Oglethorpe            26.21m     28.99m      95-01   2   
  8 Meade, Leisha                Sewanee               31.93m     28.72m      94-03   1   
  9 Myers, Kelly                 Southwestern (Te      28.14m     28.66m      94-00 
 10 McGrady, Meredith            DePauw                30.54m     28.30m      92-10 
 11 Coster, Kathryn              Trinity (Tex.)        30.98m     27.45m      90-01 
 12 Vincent, Christina           Centre                27.83m     27.06m      88-09 
 13 Whitaker, Cameron            Rhodes                26.95m     26.95m      88-05 
 14 Lytle, Kristen               Rhodes                26.82m     26.73m      87-08 
 15 Brady, Rachel                Trinity (Tex.)                   25.59m      83-11 
 16 Pond, Elizabeth              Hendrix               26.24m     25.33m      83-01 
 17 Eckols, Taylin               Southwestern (Te      24.99m     24.47m      80-03 
 18 Kalugyer, Jacquie            Centre                25.85m     23.84m      78-02 
 19 Futrell, Sheedra             Oglethorpe            23.41m     22.60m      74-02 
 20 Fowler, Erin                 Oglethorpe            20.67m     21.85m      71-08 
 21 Weems, Tammer                Oglethorpe            20.54m     20.57m      67-06 
 22 Binder, Jenifer              DePauw                19.90m     13.50m      44-03 
 
Women Hammer Throw
==========================================================================================
    Name                    Year School                  Seed     Finals            Points
==========================================================================================
  1 Niehaus, Emily               Centre                51.04m     50.02m     164-01  10   
  2 Thornburg, Samantha          Centre                34.84m     38.08m     124-11   8   
  3 Crowell, Loran               Centre                36.63m     35.99m     118-01   6   
  4 Coster, Kathryn              Trinity (Tex.)        28.58m     34.11m     111-11   5   
  5 Kalugyer, Jacquie            Centre                34.11m     33.17m     108-10   4   
  6 Meade, Leisha                Sewanee               30.53m     33.03m     108-04   3   
  7 Whitaker, Cameron            Rhodes                33.55m     32.56m     106-10   2   
  8 Purdy, Kara                  Rhodes                32.00m     31.86m     104-06   1   
  9 Brady, Sonia                 Trinity (Tex.)        27.45m     27.59m      90-06 
 10 Lytle, Kristen               Rhodes                           27.48m      90-02 
 11 Martin, Roz                  DePauw                           25.51m      83-08 
 12 Brady, Rachel                Trinity (Tex.)        25.26m     22.59m      74-01 
 
Women Javelin Throw
==========================================================================================
    Name                    Year School                  Seed     Finals            Points
==========================================================================================
  1 Crowell, Loran               Centre                33.73m     35.33m     115-11  10   
  2 Lauer, Courtney              DePauw                32.97m     33.35m     109-05   8   
  3 Coster, Kathryn              Trinity (Tex.)        32.14m     32.79m     107-07   6   
  4 Purdy, Kara                  Rhodes                28.32m     31.53m     103-05   5   
  5 Brady, Sonia                 Trinity (Tex.)        29.56m     30.18m      99-00   4   
  6 Anderson, Claire             Centre                28.55m     27.95m      91-08   3   
  7 Eckols, Taylin               Southwestern (Te                 27.28m      89-06   2   
  8 Lytle, Kristen               Rhodes                21.24m     25.52m      83-09   1   
  9 Niehaus, Emily               Centre                           25.09m      82-04 
 10 Craig, Courtney              Oglethorpe            24.68m     23.87m      78-04 
 11 Brady, Rachel                Trinity (Tex.)                   23.63m      77-06 
 12 Thornburg, Samantha          Centre                           23.52m      77-02 
 13 Zein-Eldin, Ali              Southwestern (Te                 20.63m      67-08 
 14 Sitzer, Monica               Hendrix               18.65m     20.35m      66-09 
 15 Rausch, Meredith             DePauw                21.57m     18.59m      61-00 
 16 Futrell, Sheedra             Oglethorpe            18.16m     18.54m      60-10 
 17 Myers, Kelly                 Southwestern (Te                 17.70m      58-01 
 18 Meade, Leisha                Sewanee               17.78m     16.75m      54-11 
 19 Fowler, Erin                 Oglethorpe            17.80m      1.00m       3-03 
 
Back