DePauw Officials Monitor Worldwide Swine Flu Developments
April 28, 2009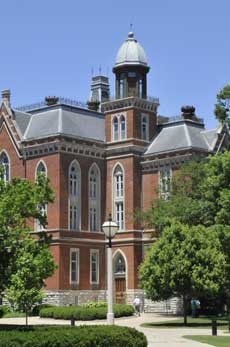 April 28, 2009, Greencastle, Ind. — As DePauw administrators continue to monitor developments around the nation and the world related to swine flu, the medical director of the University's Wellness Center has issued an open letter to students, faculty and staff.
"According to the Indiana Department of Health this afternoon, the state has had only one confirmed case of swine flu from a student at the University of Notre Dame," writes Scott Ripple M.D. "I'm writing to assure you that DePauw's health and public safety officials are monitoring the situation and are determined to keep you apprised of any developments."
Indiana health commissioner Judith Monroe says the Notre Dame student who has been diagnosed with swine flu is not severely ill and did not travel to Mexico. It is, at this point, Indiana's lone confirmed case of the virus known as North American human influenza A (H1N1).
"It is reassuring to me at this point that the small number of swine flu cases seen in this country have resulted in only minor illnesses with no deaths reported," noted Dr. Ripple in his message, which was e-mailed campus-wide this afternoon. "Since this virus is a new entity, we are uncertain of the extent and severity of its activity in humans, so we are exercising extra vigilance to protect our community. I would urge everyone to take a simple step which can mitigate the chances of contracting a number of illnesses -- wash your hands thoroughly after using the washroom and before eating."
Swine flu has many of the same symptoms as regular seasonal influenza -- fever, lethargy, lack of appetite, aches and pains, and coughing. Some patients have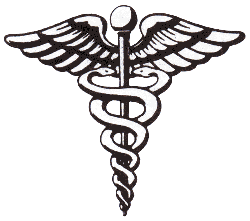 also reported runny noses, sore throats, nausea, vomiting and diarrhea. Health officials say that anyone with flu-like symptoms should contact their doctor.
"If you're a student and think you may have contracted swine flu, please contact the Wellness Center immediately," instructs Ripple. "DePauw employees who experience flu-like symptoms are urged to contact their physician and if they need to be absent from work to follow the normal procedures for reporting absences as established by their department."
The doctor adds, "It is important to be informed about swine flu so that you are ready to respond should you experience symptoms, but it is not a time for alarm."
Learn more about swine flu and its symptoms at the Wellness Center's Web site.
Updates are also available via the Centers for Disease Control and Prevention and Indiana State Department of Health.
Back