Bill Carroll '73 Chairing Council of Scientific Society Presidents
April 29, 2009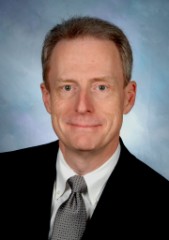 April 29, 2009, Greencastle, Ind. — William F. Carroll Jr., past president of the American Chemical Society and 1973 graduate of DePauw University, has been elected 2009 chair of the Council of Scientific Society Presidents. CSSP is an organization of presidents, presidents-elect, and recent past presidents of about sixty scientific federations and societies whose combined membership numbers well over 1.4 million scientists and science educators.
Dr. Carroll majored in chemistry and physics at DePauw and later earned an M.S. from Tulane University and a Ph.D. in organic chemistry from Indiana University - Bloomington. He started his industry career in 1978 and, after a year with Rohm and Haas Company in Bristol, Pennsylvania, moved to what is now Occidental Chemical Corporation. He is currently vice president, chlorovinyl issues for OxyChem and works on public policy issues and communications related to chlorine and PVC. He also serves as an adjunct professor of chemistry at IU.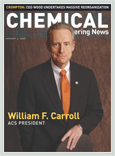 Carroll holds two patents, and has over forty-five publications in the fields of organic electrochemistry, polymer chemistry, combustion chemistry and physics, incineration, plastics recycling and chlorine issues.
Visit the organization's Web site and learn more in this previous story.
Back