Prof. Bob Steele '69 Discusses "Principle of Journalistic Independence" with Boston Herald
April 29, 2009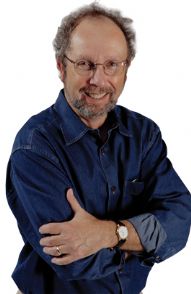 April 29, 2009, Greencastle, Ind. — When reporters reach out to leaders in government for public support, as they have at the Boston Globe, it "puts pressure on the principle of journalistic independence," Bob Steele tells the Boston Herald. Steele, Eugene S. Pulliam Distinguished Visiting Professor of Journalism at DePauw University, is quoted in a story on a "Save the Globe" event held last Friday. At the event, "The Boston Globe's biggest union and its politically wired public relations firm are putting the arm on politicians and other civic leaders covered by the paper to show up at a 'rally' ... to spotlight the broadsheet's desperate financial condition, raising concerns about potential conflicts," notes the report.
Dr. Steele tells the Herald, "Journalists have a watchdog function in covering government and politicians. If the journalists are also asking those government leaders for support for a cause, no matter how noble that cause might be, it does raise questions about whether the watchdog is compromised."
The complete story can be found at the newspaper's Web site.
A 1969 graduate of DePauw, Bob Steele also serves as the Nelson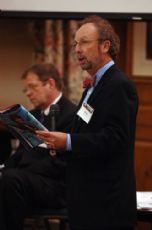 Poynter Scholar for Journalism Values at the Poynter Institute for Media Studies in St. Petersburg, Florida. At Poynter's site today, he offers his thoughts on National Public Radio's "100 Days: On the Road in Troubled Times."
Professor Steele also contributed a recent op-ed to the Indianapolis Star on the 100th anniversary of the founding of the Society of Professional Journalists at DePauw and the challenges journalism will face in the century to come. He was also cited in an April 20 CNN report.
Source: Boston Herald
Back