Muriel Collison '99 Honored for Her Work with Kazakhstan Orphans
April 30, 2009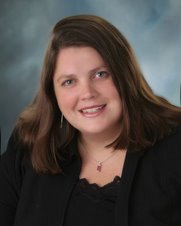 April 30, 2009, Greencastle, Ind. — Muriel J. Collison, an attorney with Collison & O'Connor and 1999 graduate of DePauw University, is a recipient of a Congressional Award for her work supporting the orphans of Kazakhstan. U.S. Representative Mark Steven Kirk (Republican - Illinois) recommended her for the award through the Angels in Adoption Program, which is the Congressional Coalition on Adoption Institute's signature public awareness program.

Angels in Adoption provides an opportunity for all members of the U.S. Congress to honor the good work of their constituents who have enriched the lives of foster children and orphans. This program includes the Angels in Adoption gala, an annual event in Washington, D.C., that is geared toward highlighting ordinary people doing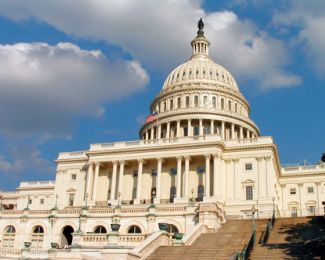 extraordinary things. These "unsung heroes" are selected by members of the U.S. Congress.

In his nomination of Collison, Congressman Kirk wrote:

"Muriel Collison truly deserves this recognition because of her diligent efforts to improve the lives of disadvantaged Kazakh orphans. Ms. Collison's generosity began when she delivered 100 bibs, 100 hats and 50 pairs of socks to the Nezabudka Orphanage in Karaganda, Kazakhstan, during a trip to adopt her daughter Sophia last year. The following holiday season Ms. Collison asked for donations to raise money for the orphans left behind in lieu of accepting presents. Ms. Collison's efforts enabled her to raise over $2,000, which she used to purchase winter clothing and much needed medical supplies for the orphans. Desiring to help more, Ms. Collison founded Kazapalooza, a charity event, where families come together to celebrate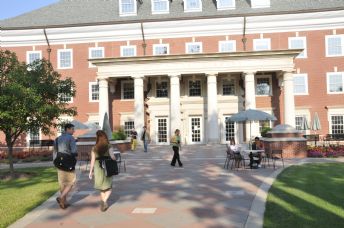 the joy of adoption and to raise funds for charities which aid orphanages in Kazakhstan.

"In conjunction with planning the next Kazapalooza, Ms. Collison is currently collecting underwear and undershirts as donations for "Operation Undergarment," which she plans to send to the Nezabudka orphanage in the upcoming months. Muriel's work on behalf of the orphans of Kazakhstan proves how the devotion and commitment of one person can make a huge difference in the world. She is an inspiration to all."

Read more about the Congressional Coalition on Adoption Institute by clicking here.
Back