Prof. Bob Steele '69 Assesses Media's Flu Coverage in Florida Paper
May 1, 2009
May 1, 2009, Greencastle, Ind. — "Robert Steele, a journalism professor at DePauw University in Indiana, thinks the media have been responsible" in its coverage of the worldwide outbreak of North American A (H1N1), notes a story in today's Fort Myers News-Press. As Glenn Miller writes, "The swine flu story is everywhere. Television. Radio. Web sites. Blogs. Newspapers. Are the media handling it responsibly? The U.S. death toll from swine flu is one."
"Yes, we can say one death in this case," says Dr. Steele. "We have to in some cases take our cues from the experts and from the federal health authorities and clearly the Centers for Disease Control has raised a significant concern and alert related to the swine flu."
Read the complete article at the Florida newspaper's Web site.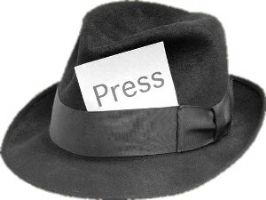 A 1969 graduate of DePauw, Bob Steele is the University's Eugene S. Pulliam Distinguished Visiting Professor of Journalism. He also serves as the Nelson Poynter Scholar for Journalism Values at the Poynter Institute for Media Studies in St. Petersburg, Florida, and is known as one of America's top experts on journalism ethics.
He was recently quoted in the Boston Herald and contributed a recent op-ed to the Indianapolis Star on the 100th anniversary of the founding of the Society of Professional Journalists at DePauw and the challenges journalism will face in the century to come.
Source: Fort Myers (Fla.) News-Press
Back