Small Outbreak of Flu Apparently Winding Down; No Signs of H1N1
May 1, 2009
May 1, 2009, Greencastle, Ind. — All DePauw University students who were relocated from their campus residences this week to more secluded housing after exhibiting flu symptoms have recovered without complications and have been returned to their regular housing and classes since they are no longer contagious, the medical director of the Wellness Center reports this afternoon. A total of 8 students were isolated from the general population after becoming sick this week, but six have returned to their campus residences, while another two have gone home to finish recovering and are expected back in class Monday.
"From all the information we've gathered, there is no evidence that these cases have any association with North American A (H1N1) flu -- which is commonly referred to as swine flu," says Scott Ripple, M.D. "Because of the concerns worldwide over H1N1, we took extra precautions with our students in the name of safety. I'm happy to report that there appears to be no relationship between these illnesses at DePauw and the headlines of the past week."
The medical director adds, "All of the students on campus are no longer contagious and have recovered well. We have seen no new flu cases since Wednesday."
Samples from five of the ill students were sent to the Indiana Board of Health to be tested for H1N1. One has come back as negative for the virus and Dr. Ripple expects the rest of the results early next week.
Indiana has had three confirmed cases of H1N1 flu, the first patient, a student at the University of Notre Dame, is now recovered. The other two positive cases were announced by state health officials this morning.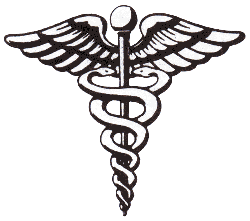 "It remains important for people -- wherever they are in the world -- to remain vigilant in regard to their personal hygiene," Dr. Ripple says. "With this virus and countless others, prevention begins with the individual."
Regular washing of hands is just one of the tips on avoiding the flu, which are available on the Wellness Center Web site at https://www.depauw.edu/student/health/documents/Swine Flu 2.pdf.
Learn more about H1N1 and its symptoms at the Wellness Center's Web site.
Updates are also available via the Centers for Disease Control and Prevention and Indiana State Department of Health.
Read more about DePauw's response to H1N1 in articles posted yesterday and Tuesday.
Back