In Cluttered World of New Media, Local Still Matters: Prof. Jonathan Nichols-Pethick
May 2, 2009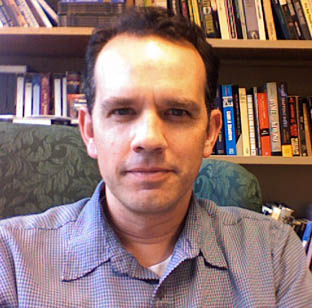 May 2, 2009, Greencastle, Ind. — "Fueled by regulations allowing duopolies in smaller markets along with the inability of these markets to adequately support four competing newscasts in the same time period, and business models tied to the broadcasting past, the local television news market is shrinking," writes Jonathan Nichols-Pethick, assistant professor of communication and theatre at DePauw University, in the online journal Flow. "In fact, the entire local television market is on the brink of major contraction with the threat of the major broadcast networks opting for bypass via cable, satellite, and the web an increasingly viable reality." But, the professor asks, "is this contraction inevitably negative? What are the opportunities for local television production and consumption brought on by new technologies and new economies?"
The wealth of new online sources for information and entertainment may seem to threaten local outlets, but the professor says something is lacking. "While the variety on YouTube is exciting and obviously useful, it is without particular location – and location does matter still in terms of locally situated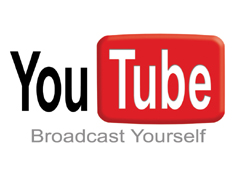 politics. Second, aggregators such as YouTube are too reliant on standard economic relationships that are now threatening to alter the seemingly egalitarian structure of the service. In a recent Slate.com article, Farhad Majoo explains that the cost of running YouTube for one year exceeds $700 million. This figure includes the cost of bandwidth as well as license fees for high-end copyrighted material. But the site only generates about $240 million in advertising revenues. And since advertisers are unlikely to select politically challenging videos (let alone my personal home movies) to showcase their products, the likelihood is that a hierarchy will emerge that will necessarily feature the industrial or industrial organic rather than the local or the personal."
As Dr. Nichols-Pethick sees it, "the potential contraction of local network television affiliates (still far off) could yield a stronger local ethos. Without network demands, and needing to differentiate themselves in the larger media market, locally based media outlets could find that producing for a truly local audience is actually a sustainable practice ... (and) could open up new opportunities for increased community activity and increased flow between traditional and emerging distribution outlets (television and the web, mobile devices, etc)."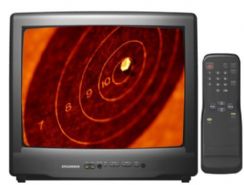 The professor's essay ponders the lessons of two books released in 2006: Chris Anderson's The Long Tail and Michael Pollan's The Omnivore's Dilemma. "Both authors are concerned, to one degree or another, with new economies of distribution and with the sustainability of small-scale, niche, and local production. Both are also concerned with the issue of abundance: how it is created, managed, and consumed."
Read the entire piece by clicking here.
Flow is an online journal of television and media studies and is a project of the department of radio-TV-film at the University of Texas at Austin. In February, Professor Nichols-Pethick wrote of his concern over the future viability of public access television.
Back