Prof. Tom Hall Co-Authors Indigenous Peoples and Globalization: Resistance and Revitalization
June 9, 2009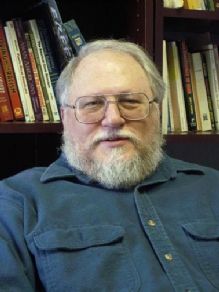 June 9, 2009, Greencastle, Ind. — Thomas D. Hall, Edward Myers Dolan Professor of Anthropology at DePauw University, is co-author of Indigenous Peoples and Globalization: Resistance and Revitalization. A collaboration with James V. Fenelon and published by Paradigm Press, the book also includes a contribution from Glen Kuecker, associate professor of history at DePauw, who co-authored a chapter.
A synopsis states, "The issues native peoples face intensify with globalization. Through case studies from around the world, Hall and Fenelon demonstrate how indigenous peoples movements can only be understood by linking highly localized processes with larger global and historical forces. The authors show that indigenous peoples have been resisting and adapting to encounters with states for millennia. Unlike other antiglobalization activists, indigenous peoples primarily seek autonomy and the right to determine their own processes of adaptation and change, especially in relationship to their origin lands and community. The authors link their analyses to current understandings of the evolution of globalization."
"This work will be significant to the work of a wide range of scholars with interests in anthropology, human rights, ecological pasts and futures, and the legacies of violent colonialisms," according to Neil Whitehead, professor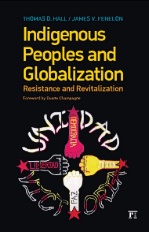 of anthropology at the University of Wisconsin - Madison.
Adds Christopher Vecsey, director of Colgate University's Native American studies program, "This is a book I've long been hoping for, as an introduction to Native American Studies. Combining social scientific analysis with humanistic commitment, Hall and Fenelon examine the persistence of Native peoples throughout the Americas and beyond amidst the encroachments of globalism. A superb work."
Further information can be found at the publisher's Web site.
Tom Hall previously co-authored Rise and Demise: Comparing World Systems. Learn more about him in this article.
Back