Prof. Kerry Pannell Shares Insights on Globalization with NPR Affiliate
April 29, 2009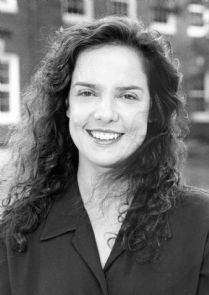 April 29, 2009, Greencastle, Ind. — "Globalization is the increasing interconnection in the economy in a variety of areas," Kerry E. Pannell, associate professor of economics and management at DePauw University, tells Bloomington, Indiana National Public Radio affiliate WFIU. "So we think of increased imports and exports as globalization, but there are actually many more components of that," adds Dr. Pannell, who chairs her department.
"She says the term globalization also encompasses the flow of workers and finance between nations," reports the NPR station's Arianna Prothero. "Globalization isn't a new phenomenon either. It's actually been around since the 1870s and has experienced a pattern of surges and regressions economists call waves."
The professor is among several economists who offer analysis on the subject of globalization in the first part of a special report.
A synopsis of the story notes, "The recent financial crisis has not only generated an awareness of the interconnectedness of the world's economies but also Indiana's

role within the web of global markets. However, with this awareness comes questions: How globalized is Indiana? Is globalization good for Hoosiers? If not, can it be stopped?"
"It's certainly possible to stop globalization," Pannell says, "but it's not clear that it would be healthy." The professor also contributes to the second part of the report, which will air tomorrow.
You can hear the report at the station's Web site.
Source: WFIU (Bloomington, Ind.)
Back