Study Points to "Advantages of Navigation," Says NAVTEQ CEO Judson Green '74
May 5, 2009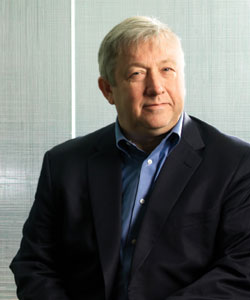 May 5, 2009, Greencastle, Ind. — A survey finds that drivers who use satellite navigation systems in their vehicles burn 12% less fuel than motorists who don't have GPS devices. Conducted in two metropolitan areas of Germany -- Dusseldorf and Munichdrove -- the study found that individuals with naviagtion devices wound up traveling shorter distances and spent less time time behind the wheel.
The study was conducted by NuStats, a social science research firm that has studied transportation for more than 25 years through population surveys and qualitative research.
"With the robust methodology behind this study, we have confidence that these results are representative of a trend that globally has often been implied, but not previously proven in the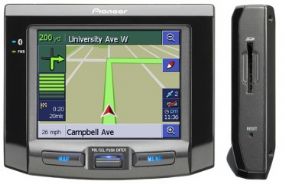 realm of everyday use," says Judson Green, president and chief executive officer of NAVTEQ and 1974 graduate of DePauw University. "Consumers can enjoy the advantages of navigation not only in relation to a more positive driving experience, but also in terms of the positive impact it can have on their wallets."
NAVTEQ is the leading global provider of digital map, traffic and location data that enables navigation and location-based platforms around the world.
Read more by clicking here.
Judson Green is a member and former chair of DePauw's Board of Trustees. Last fall, he received the Corporate Alumni Award from the University of Chicago Graduate School of Business.
A lead gift by Judson and Joyce Taglauer Green '75 made possible the $29 million expansion and renovation of DePauw's Performing Arts Center. Now known as the Judson and Joyce Green Center for the Performing Arts, the building was dedicated in 2007. A summary of the ceremony -- including video and audio clips and photographs -- can be found in this article.
Back