California Youth Orchestra to Perform Prof. Jim Beckel's Musica Mobilis
May 6, 2009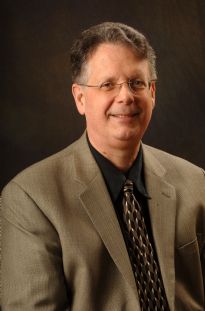 May 6, 2009, Greencastle, Ind. — Young People's Symphony Orchestra will perform Jim Beckel's Musica Mobilis for Brass Choir at its spring concert Saturday, reports California's Berkeley Daily Planet. "Beckel, a trombonist with the Indianapolis Symphony who teaches music at DePauw University, was commissioned to write Musica Mobilis by the Indianapolis Museum of Art in 1996. The piece, written for brass choir, was inspired by Calder's Five Pieces Suspended, the music centering on five basic notes, 'while simultaneously setting them all in motion,'" notes the newspaper.
The article adds, "YPSO is the oldest youth orchestra in California and the second oldest in

the nation. Its 103 young players range in age from 12 to 19 and hail from 31 Bay area cities in five counties, many from Berkeley."
Read the full story by at the Daily Planet's Web site.
James Beckel is adjunct professor of music at DePauw University. His Symphony for Band received its world premiere February 15 in Indianapolis. Details can be found here.
Back