Jay Gladden '88 Appointed Dean at IUPUI
May 9, 2009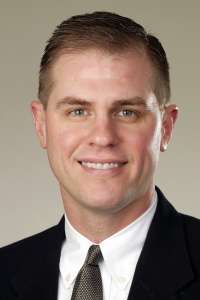 May 9, 2009, Greencastle, Ind. — James M. ("Jay") Gladden, a 1988 graduate of DePauw University, has been appointed dean of the IU School of Physical Education and Tourism Management at Indiana University - Purdue University at Indianapolis (IUPUI), pending approval of IU's trustees. Dr. Gladden comes to the post from the Isenberg School of Management at the University of Massachusetts - Amherst, where he has served as associate dean for the last two years.
Gladden succeeds P. Nicholas Kellum who is stepping down as dean of the school, the country's oldest school of physical education, which also has one of the country's newest programs to train professionals in the areas of tourism, conventions and event management.
"Dr. Gladden's experience with sports management will add to the school's already strong support of community-responsive academic programs that advance economic development, such as its involvement with city initiatives to promote the amateur sports movement and tourism," says IUPUI Chancellor Charles R. Bantz.
"It is exciting to have an opportunity to build upon such a strong foundation," states Gladden, who is excited to work on a campus located in the heart of a large city. "In my mind, there are limitless opportunities to connect industry with the educational programs and research of the school, which are relevant to the city and state as a whole."
Jay Gladden's research expertise lies in the areas of sport brand management,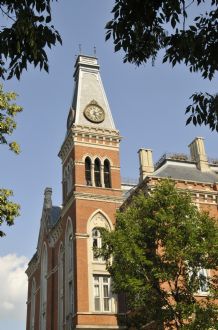 sport sponsorship planning and evaluation, and college athletic fundraising. Gladden has published numerous articles and book chapters on these topics in a wide variety of outlets including the Journal of Sport Management, Sport Marketing Quarterly, and the International Journal of Sports Marketing and Sponsorship, as well as trade publications such as Athletic Management and Sports Business Journal.
Gladden's resume also includes working as a project director for DelWilber + Associates and positions with the Cleveland Cavaliers, Compaq Computer Corporation, Iowa State University, the Los Angeles Dodgers, Major League Soccer, the National Basketball Association, the National Collegiate Athletic Association, the Pittsburgh Pirates, Purdue University, and the United States Figure Skating Association.
After majoring in communication arts & sciences at DePauw, Gladden received a M.A. in sport management from Ohio State University in 1991 and a Ph.D. in sport management from the University of Massachusetts in 1997.
Learn more by clicking here.
Back