Chronicle of Higher Education Notes Prof. John Dittmer's New Book
May 15, 2009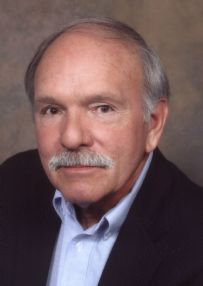 May 15, 2009, Greencastle, Ind. — The latest issue of Chronicle of Higher Education notes this week's release of the new book by John Dittmer, The Good Doctors: The Medical Committee for Human Rights and the Struggle for Social Justice in Health Care. "Dittmer, an emeritus professor of history at DePauw University, recounts the story of MCHR's struggles and successes, from the 'Freedom Summer' of '64 to the march on Selma, Ala., the following year," writes Kacie Glenn. "The organization not only provided ground-level support to protesters, but also established free urban clinics and community health centers and 'campaigned for a national health service.'"
Formed in 1964 in Mississippi as racial tensions simmered, the MCHR was "a group composed mostly of white, Northern medical professionals who left their private practices to assist civil-rights activists in the South," notes the Chronicle's "Nota Bene" column.
Access the complete text at the publication's Web site (a paid subscription may be required).
Released Tuesday by Bloomsbury Press, "The Good Doctors should be required reading for every American who views quality health care as a basic human right,"
declares David Oshinsky, Pulitzer Prize-winning author of Polio: An American Story. Adds Alvin F. Poussaint M.D. of Harvard Medical School, "This book is a historical landmark. Dittmer's chronicle of civil rights health care workers is captivating. All of us need to appreciate these brave pioneers."
Dr. Dittmer's 1994 book, Local People: The Struggle for Civil Rights in Mississippi, received the Bancroft Prize, generally considered the most prestigious award in the field of American history writing. The book also received the McLemore Prize and Lillian Smith Book Award, and the New York Times named it one of the "notable books of 1994" in the history category.
John Dittmer served on the DePauw faculty from 1985 until his retirement in 2003 and has been selected by a committee of seniors and faculty members to present this year's commencement address, next Sunday, May 17, at 1 p.m. (EDT) in Holton Memorial Quadrangle.
Learn more in this recent story.
Source: Chronicle of Higher Education
Back