Documentary by Ross Robinson '09 is "Undeniably Provocative," Writes Prof. Kevin Howley
May 18, 2009
May 18, 2009, Greencastle, Ind. — Soldier to Citizen, which was created by 2009 DePauw University graduate Ross Robinson, is "a compelling and altogether engaging documentary about German and American veterans of the war in Afghanistan," writes one of his professors, Kevin Howley. An associate professor of communication at DePauw, Dr. Howley offers his thoughts on Robinson's work in a Bloomington Alternative column examining mainstream media coverage of military operations. (at left: Ross Robinson; below right: Kevin Howley)
"There's been a lot of news coming out of Afghanistan and Iraq in recent weeks, and none of it has been good," opines Howley. "Last weekend, a U.S. air strike in Afghanistan's Farah province killed scores of civilians. Predictably, Pentagon officials greeted this latest in a series of reports of civilian casualties with a flurry of denials and obfuscations. Lapdogs that they are, the corporate media ran with the Pentagon spin. Taking their lead from military spokesmen, pundits and TV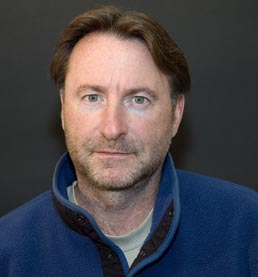 talking heads lamented the detrimental impact this latest atrocity might have on public opinion at home and abroad. As for civilian casualties, the chattering classes were uncharacteristically reticent. For the 'inside the Beltway' crowd, the less said about the human costs of the air war in Afghanistan, the better."
As a counterpoint, the professor points to Robinson's documentary. "Like a lot of student videos, Soldier to Citizen is a little rough around the edges. But that's where the comparison begins and ends. For starters, there's the content. With the skill of a seasoned filmmaker, Robinson elicits compelling, revealing, sometimes humorous, often moving testimony from his subjects. And while the documentary is still a work in progress, Soldier to Citizen is edited with great skill and care. Robinson weaves first-hand accounts of the Afghan mission with 'people on the street' interviews recorded overseas and here in the States. 'Home video' supplied by some of the German veterans gives viewers a soldier's point of view of the Afghan people and countryside. The result is a poignant look at what it means for citizens to wear the uniform of a soldier and, equally important, what it has been like for soldiers to reintegrate into civilian life. These are stories that need to be told."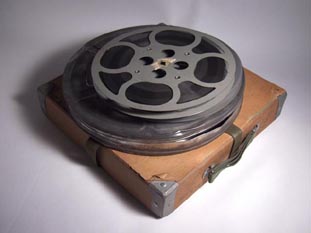 Howley observes, "Since taking office in January, President Obama has made it clear that he intends to escalate the fighting in Afghanistan. Between the promised withdrawal from Iraq and the surge in Afghanistan, the number of returning veterans will increase dramatically in the coming months and years. And yet, we know very little about what it means for service members to deploy overseas, let alone what their lives are like upon returning home. The irony here is that a college student -- working alone and using consumer-grade equipment -- has produced a documentary that addresses these issues in such a substantive fashion. Despite all of the technical and financial resources at their disposal, few professional journalists have covered this story with greater insight, compassion and ingenuity."
Calling Ross Robinson's work a "modest, but undeniably provocative documentary," the professor concludes, Soldier to Civilian is precisely the sort of journalism that so-called professionals ought to be producing on
a regular basis and the type of critically engaged media-making that student journalists everywhere should aspire to."
Access the complete column at College News.org.
Robinson will spend the coming academic year in Germany teaching English to young people as a result of receiving an international graduate study and research grant through the 2009-10 Fulbright U.S. Student Program competition. His work will also include creation of another documentary. Learn more in this recent story.
Two weeks ago, Kevin Howley authored a column on media coverage of H1N1 -- commonly referred to as swine flu. Details can be found here.
Back