Prof. Istvan Csicsery-Ronay Jr.'s Book Receives High Praise from Noted Critic
May 20, 2009
May 20, 2009, Greencastle, Ind. — The Seven Beauties of Science Fiction by Istvan Csicsery-Ronay Jr., professor of English at DePauw University, "is probably one of the best and most significant works of science fiction criticism to have appeared so far this century," opines British science fiction critic Paul Kincaid. "What makes this book significant is that it marks a necessary, if belated, corrective to the orthodox Marxist view of science fiction that has been the more or less default academic response to the genre since at least the work of Darko Suvin. As such, The Seven Beauties of Science Fiction is likely to become the central point of sf criticism for some time to come."
Kincaid, who received the 2006 Thomas D. Clareson Award for Distinguished Service from the Science Fiction Research Association, adds, "wherever we place the origins of the genre, its history has been one of constant change.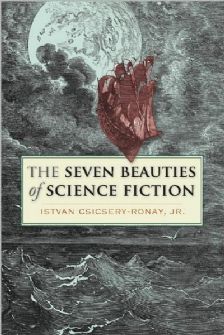 The literature has rarely stayed close to its scientific guidelines, and has often wandered off into very different territory. The view of science fiction espoused by Suvin was vital in providing academic authority for the study of science fiction, but the strictures were quite narrow and rigid and bear but a passing relationship to the ever-changing shape of science fiction today. Hence the need for this relaxation of Suvin's views; the only question is whether Csicsery-Ronay has gone far enough."
Read the complete book review by clicking here.
Dr. Csicsery-Ronay Jr. is co-editor of the journal Science Fiction Studies and the book Robot Ghosts and Wired Dreams: Japanese Science Fiction from Origins to Anime. The professor will speak at the University of California - Riverside on May 23 as part of a series of lectures on science fiction. Details can be found in this previous story.
Back