Two Alums "Enrich the Fine Arts" in Nevada Community
May 21, 2009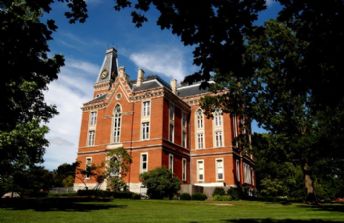 May 21, 2009, Greencastle, Ind. — A column trumpeting the "triumphant" improvement in the music program at Mesquite, Nevada's Virgin Valley High School asserts, "Ask any of the students in concert band, orchestra, marching band and jazz band who precipitated the change, and they'll all tell you the same thing: It was Kendra Graf," a 2006 graduate of DePauw University. The same piece in the Desert Valley Times praises Tyler Pawl '07, director of instrumental music at Charles A. Hughes Middle School.
"Interestingly, both Graf and Pawl attended DePauw University, a school renowned for its music program," writes Bob Challinor. "Who could have predicted that they'd both come here to enrich fine arts in the community?"
The columnist writes that Graf's "guidance and motivation enabled the high school to resurrect its marching band, a unit that now competes successfully with bigger Las Vegas high school bands ... More dramatic is the improvement of the school's orchestra, concert band and jazz band. The timidity of the orchestra has disappeared, replaced by confidence ... The jazz band has become a local audience favorite and is probably the flagship of the VVHS Music Department. The concert band never has sounded better."
Challinor notes, "Graf's musical stewardship has spread to Charles A. Hughes Middle School where orchestras, bands and ensembles are enjoying a renaissance. A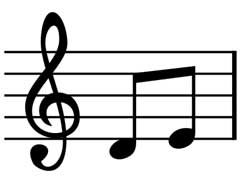 great deal of that melodic success has been inspired by the arrival of Tyler Pawl, Hughes Middle School director of instrumental music, two years ago. Pawl and Graf have shared duties between the high school and middle school groups. Graf tends to the growth of the orchestras, while Pawl's flair and passion for jazz has stamped itself on both the high school and middle school jazz bands."
The writer concludes, "Some people build their legacies over decades. These two instructors have made their impacts immediately, note by note."
Access the full text -- headlined "Instructors' direction brings sweet music to the community's ears" -- at the newspaper's Web site.
Back