Doubles Team Advances to National Quarterfinals; Arita Drops Opening Round Match
May 22, 2009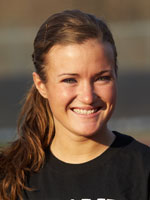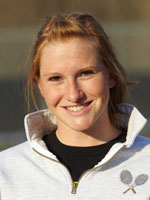 May 22, 2009, Lawrenceville, Ga. — The doubles team of Greer Mackie (left) and Kayla Smith (right) rallied to defeat fourth-seeded Cary Gibson and Nikki Reich of Williams in their opening round match in the NCAA Division III Women's Tennis Doubles Championship and advanced to Saturday's national quarterfinals.
Gibson and Reich won the opening set by a 6-4 score before Mackie and Smith took the second set 7-6 (7-2 in the tiebreaker). The Tigers then won the third set by a 6-4 score.
Mackie and Smith will play Chrissy Hu and Kendra Higgins of the University of Chicago in Saturday's quarterfinal match which is scheduled to start at 3 p.m.
Janelle Arita, the 2009 ITA Player to Watch, opened the 32-player Division III Singles Championship this morning and dropped a three-set match to top-seeded Siobhan Finicane of Pomona-Pitzer. Arita won the opening set by a 6-1 score before Finicane took the second set, 7-6 (7-3 in the tiebreaker). Finican won the third and decisive set by a 6-3 score. Arita finished the season with a 23-11 mark in singles play.
Back