"Perseverance is Essential" for Entrepreneurs: Angie Hicks '95
May 25, 2009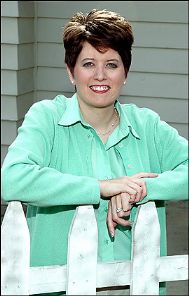 May 25, 2009, Greencastle, Ind. — "Angie Hicks stands behind the idea that perseverance is essential to starting your own business," begins a story on the 1995 DePauw graduate who founded Angie's List shortly afer graduating from the University. According to the Fort Wayne News-Sentinel, "Fourteen years ago in Columbus, Ohio, Hicks was peddling Angie's List memberships door to door. She was happy to get one person to sign up a day."
Hicks, who was an economics major and Management Fellow at DePauw, recalls, "I stuck with it, knowing it would grow to something much bigger."
She founded Angie's List in 1995 with 1,000 members in Columbus, Ohio. Today, the
company now has more than 750,000 members in more than 120 cities across America. Angie's List is "a social-networking site that allows users to review service companies in their area," writes Sarah Janssen. "Hicks started the business when her co-founder, Bill Oesterle, was renovating a house and having trouble finding a good contractor."
Hicks was the featured speaker at last week's Breaking Barriers & Beyond '09 Business Leadership Conference in Fort Wayne. "This conference is really important to show that in times of need, you can still start your own business," she tells the newspaper, which notes, "Hicks' focus and perseverance helped her succeed as a young entrepreneur. She started Angie's List when she was 22 years old and often had trouble getting people to take her seriously. At the time, paying for information was a new concept, but Angie's List satisfied consumers' need to quickly find recommendations on service companies."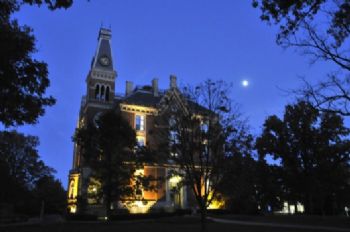 She advises young entrepreneurs to focus on one idea. Too many, she says, have a scattershot approach. "They are trying to pursue too many paths at once, and they don't pursue any of them well."
Read the complete story at the News-Sentinel's Web site.
Learn more about Angie Hicks -- who received the Distinguished Alumni Achievement Award for Management and Entrepreneurship from her alma mater over 2007's Old Gold Weekend -- in this previous feature.
Back