Barbara Kingsolver '77 Examines 'Microfinance and Women's Empowerment in South Asia'
March 25, 2009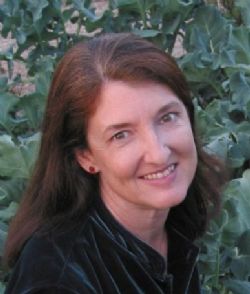 March 25, 2009, Greencastle, Ind. — According to Barbara Kingsolver, "the word that currently dominates global development conversation is 'microfinance.' In the model created by Muhammad Yunus and the Grameen Bank, microfinance extends credit to poor people who would normally be turned away. By taking an oath and attending meetings, members assume collective responsibility for loans. The lenders target women, who have proven likely to repay loans and use the earnings for family well-being."
Kingsolver, the bestselling author and 1977 graduate of DePauw University, writes in World Ark of a visit to the rural countryside of Orissa in northeastern India, where she interacted with the Akandalamuni Women's Club, which has 15 members. "Like millions of women in South Asia, they started their own microcredit group. Attending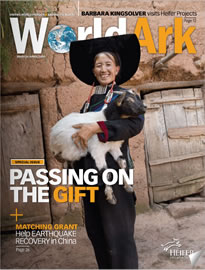 twice-monthly meetings and putting two rupees per month (about four cents) into a joint savings account qualified them for small loans, collateralized by group guarantee. This year they borrowed enough to rent a five-acre plot for growing sugar cane, from which they share the proceeds."
Kingsolver explains, "In microcredit groups, the first meeting of each month is usually devoted to finances, the second to 'programs.' Most of these women could not read or write and wondered what a program might entail. They'd heard of a village on the river, called Bisailo, whose women's club held community self-education classes. They walked there to find out more. The women of Bisailo happily volunteered to pass on something they called 'Cornerstones training' -- a series of workshops in accountability, gender and caste equity, cooperation, farming skills, sanitation and nutrition. The women bonded, and later when monsoons flooded the river village, the Akandalamuni Women's Club brought them food and garden seeds."
Read the complete text -- "What Money Doesn't Buy: Microfinance and Women's Empowerment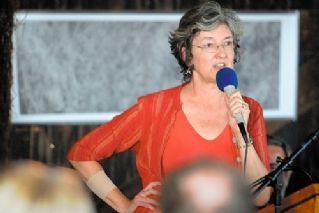 in South Asia" -- at the magazine's Web site.
Barbara Kingsolver's Animal, Vegetable, Miracle: A Year of Food Life was listed among the ten best nonfiction books of 2007 by TIME magazine. It also received an award from the James Beard Foundation as well as a gold Nautilus Book Award and the Southern Independent Booksellers Alliance's Book Award for Non-Fiction. Her other works include The Poisonwood Bible, The Bean Trees, Animal Dreams and Small Wonder. She received the National Humanities Medal in 2000.
The author recently participated in the inaugural Tucson Festival of Books. Learn more in this story.
Back