Prof. John Dittmer's New Book & Brian Mulroney's 1993 DePauw Visit Cited in Column on Health Care Reform
May 29, 2009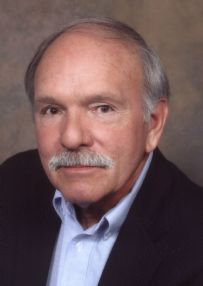 May 29, 2009, Greencastle, Ind. — "John Dittmer is a native Hoosier, born in Seymour, got his doctorate in history from Indiana University, taught for the last years of his career at DePauw University," begins an op-ed published in today's Indianapolis Star. "But the middle years -- call it the formative period of his career -- were spent in Mississippi. This was the time of the civil rights struggle, and the Dittmer family bore witness from a post at Tougaloo College." (at left: John Dittmer; below right: Ken Bode)
The column by Ken Bode, who retired as DePauw's Eugene S. Pulliam Distinguished Visiting Professor of Journalism last fall, examines America's attempts to reform its health care system. Bode points to Dr. Dittmer's new book, The Good Doctors: The Medical Committee for Human Rights and the Struggle for Social Justice in Health Care, which tells "the story of a group of health-care professionals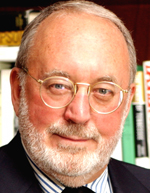 active in the Deep South at the height of the civil rights movement. Social justice in health care is the main story, but going forward, Dittmer chronicles the two most recent efforts, and failures, to achieve national health reform in the United States. Always the main tactic, as Dittmer shows in The Good Doctors, is to massage Americans' fear of socialized medicine."
Dr. Bode recalls, "During the debates over the Clinton plan in the early 1990s, former Canadian Prime Minister Brian Mulroney visited DePauw University, where I had an opportunity for a lengthy conversation about the ongoing mischaracterizations of his country's health-care plan. Citing public satisfaction levels of more than 90 percent, Mulroney put it bluntly. 'Pay no attention to the propaganda,' he said. 'We're not problem free in Canada, but any politician who proposed ending the Canadian system would be dead in the water.'"
Why then, asks Bode, "has President Barack Obama changed his mind? He always has claimed to be in favor of a universal, single-payer health-care system, and polls show that more than 60 percent of the public still shares that position. However, Obama now is consorting with kingpins of the health-care industry, whose basic motive is to keep things as they are." He concudes, "Think about what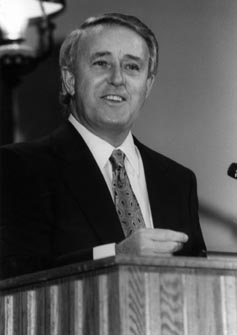 Mulroney said and ask yourself this: If universal health care run by the government and financed by the taxpayers doesn't work, if it's nothing but socialized medicine, why didn't any of the last five Republican presidents get rid of Medicare? The answer: because they would have been dead in the water." (at left: Brian Mulroney delivering the Timothy and Sharon Ubben Lecture at DePauw)
You'll find the complete column at College News.org.
John Dittmer, professor emeritus of history at DePauw, taught at the University from 1985 until his retirement in 2003. One of the nation's top civil rights historians, Dr. Dittmer's 1994 book, Local People: The Struggle for Civil Rights in Mississippi, won several awards including the Bancroft Prize, generally considered the most prestigious award in the field of American history writing.
On May 17, Dittmer delivered the principal address to DePauw's Class of 2009 at the University's 170th commencement. A summary of his remarks and an MP3 file of the complete speech can be accessed in this report.
Source: Indianapolis Star
Back