Fulbright Winner Prof. Rebecca Upton to Conduct HIV/AIDS Research in Botswana
June 5, 2009
June 5, 2009, Greencastle, Ind. — Rebecca L. Upton, associate professor of sociology and anthropology and director of conflict studies at DePauw University, is the recipient of a Fulbright Award for the 2009-10 academic year. Dr. Upton will conduct research at the HIV/AIDS Centre at the University of Botswana in Gaborone, Botswana, and will teach a class during the spring semester. (at left: Dr. Upton at Botswana's Mokolodi Game Reserve in 2004)
This is the second Fulbright grant the professor has received. Upton was also awarded a Fulbright when she was at Brown University working on her Ph.D.
She is one of approximately 800 U.S. faculty members and professionals who will travel abroad during the coming academic year through the Fulbright Scholar Program. Since its beginnings, the Fulbright Program has enabled thousands of U.S. individuals to study, teach or conduct research abroad, and thousands of their counterparts have engaged in similar activities in

the United States. Recipients of Fulbright Scholar awards are selected on the basis of academic or professional achievement and because they have demonstrated extraordinary leadership potential in their fields.
"I am thrilled, of course, and looking forward to spending next year in Botswana -- it has been my geographic region of research for over a decade," says Upton. "Typically my research focuses on the social-cultural and physiological intersections between HIV/AIDS and infertility in the more northern and rural regions of the country near Maun. At the HIV/AIDS Centre, I will be working with Dr. E.S. Seloilwe, writing and revising grants and conducting research. In the spring semester, I will likely also teach a course for the sociology department at the University in addition to continuing my own and the Centre's research projects."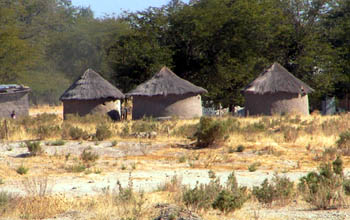 The professor adds, "I am looking forward to being somewhere that is essentially my second home, the place that I lived and worked in for many years and that very much needs and supports timely research on reproductive health and HIV/AIDS concerns."
In her Fulbright application, Dr. Upton stated, "My teaching is best informed by my research and I have committed to an ongoing, lifetime ethnographic research agenda in Botswana ... I am confident that, upon returning to DePauw with this Fulbright experience, my teaching will benefit as a result of discussions with colleagues at the University of Botswana, and I sincerely hope that their teaching would likewise improve through these same discussions and thinking through pedagogical issues and curriculum development." She adds, "there is no doubt that every international experience I have and can share with others only enhances my abilities to value cross-cultural differences, essential abilities in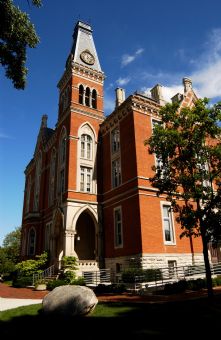 anthropology, academia, and in today's world."
Established in 1946 under legislation introduced by the late Senator J. William Fulbright of Arkansas, the Fulbright Scholar program's purpose is to build mutual understanding between the people of the United States and other countries. The Council for International Exchange of Scholars (CIES), under a cooperative agreement with the United States Department of State, administers the Fulbright Scholar Program for faculty and professionals.
Fulbright Scholar alumni include Nobel Prize-winning economist Milton Friedman, Intel Corporation CEO Craig Barrett, Pulitzer Prize-winning poet Rita Dove, Alan Lesher, CEO of the American Association for the Advancement of Science. David Alvarez, assistant professor of English at DePauw, spent the Spring 2009 semester lecturing in India as a Fulbright Scholar at the University of Delhi. Michele T. Villinski, associate professor of economics and management, spent the past academic year teaching environmental and natural resource economics and policy at Universitas Surabaya (UBAYA) in Surabaya, Indonesia. Douglas E. Harms, Herrick E.H. Greenleaf Professor of Computer Science at DePauw, taught during 2004-05 at the University of Rousse, in Rousse, Bulgaria. Nafhat N. Nasr, senior professor of political science at DePauw University, spent the 2002-03 academic year at the University of Balamand in Lebanon.
Professor Upton is the fifth member of the DePauw community to receive a Fulbright Award for the coming academic year. Anne M. Schaufele, a 2007 graduate of the University, will conduct research in El Salvador. Three May 2009 graduates of the University also received Fulbright grants: Ross A. Robinson will spend the next academic year in Germany teaching English to young people. Lauren A. Wendling plans to travel to South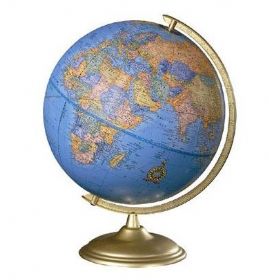 Korea through an English Teaching Assistantship. Todd J. Schmid will spend a year conducting research in Paraguay as a result of receiving an international graduate study and research grant.
To contact Professor Doug Harms, the University's Fulbright Program Adviser and a recipient of a Fulbright Award for the 2004-05 academic year, send an e-mail to dharms@depauw.edu.
DePauw University is among the "Top Producers of Fulbright Awards for U.S. Students, 2008-09" according to a chart published in the October 24, 2008 edition of the Chronicle of Higher Education. The publication notes that three 2008 DePauw graduates received Fulbright Awards to study and live abroad for a year, and that 17 students at the University applied for the prestigious grants.
DePauw also ranks among the top 10 baccalaureate institutions in the nation for the total number of students who studied abroad in 2006-07, according to the 2008 Open Doors report. Learn more in this story.
Back