Article on Disney's First African-American Princess Includes Analysis from Prof. Kevin Howley
May 30, 2009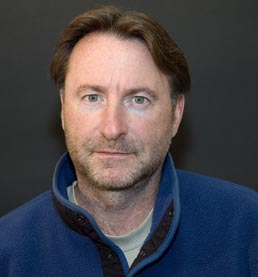 May 30, 2009, Greencastle, Ind. — "On one hand, (Tiana) can be viewed as evidence that Disney has embraced American multi-culturalism. On the other hand, the diversification of Disney characters can be seen as a rather cynical ploy to increase market share," Kevin Howley, associate professor of communication at DePauw University, tells the Palm Beach Post. Dr. Howley is quoted in a story on the upcoming animated film, The Princess and the Frog, which features Walt Disney Studios' first African-American princess, Tiana.
Howley adds, "If these films validate anything, it is a child's ability to consume Disney products and merchandise."
Leslie Gray Streeter writes, "Tiana, voiced in the film by Tony winner and No. 1 Ladies Detective Agency co-star Anika Noni Rose, is not only the first African-American princess, but the first major human character of African descent in Disney's nearly 82-year history of animated films. While the pantheon of princesses includes Asian
(Mulan), Native American (Pocahontas) and Arab (Princess Jasmine of Aladdin) characters, the studio's only African characters, as well as the only ones voiced by African-American actors, were singing, talking animals, as seen in The Lion King, Tarzan, The Little Mermaid and Dumbo. (Technically, the exceptions are James Baskett and Glenn Leedy, who appeared in human form during the live-action scenes from the partially-animated Song Of The South in 1946, a film long controversial for its stereotypical, subservient portrayals of African-Americans.)"
The Princess and the Frog is set for December release.
Read the complete story by clicking here.
Kevin Howley is the author of Community Media: People, Places, and Communication Technologies. He recently wrote a newspaper op-ed in which he praised the student documentary of Ross Robinson '09. You'll find it here.
Source: Palm Beach Post
Back