Alice Ripley '85 Awarded Tony for Best Actress in a Musical
June 8, 2009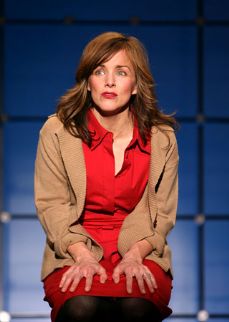 June 8, 2009, Greencastle, Ind. — At last night's 63rd annual Tony Awards®, "Next to Normal's Alice Ripley was named best actress in a musical for her role as a bipolar housewife," notes TV Guide. Ripley, a member of DePauw University's Class of 1985, also performed during the nationally telecast ceremonies. (at left: Alice Ripley in character; photo by Joan Marcus)
After receiving her award, Ripley stated, "There's a quote in the Kennedy Center by John Fitzgerald Kennedy, and it says, 'I am certain that after the dust of centuries has passed over our cities, we, too, will be remembered not for victories or defeats in battle or in politics, but for our contribution to the human spirit.' And he's talking about art. ... Next to Normal fits the things he was talking about." She added, "I am stunned and honored beyond belief."
The Los Angeles Times' Robert Lloyd wrote of the awards ceremony, "its heart is still in the acceptance speeches, which, like the theater itself, harness the energy of a lived moment,"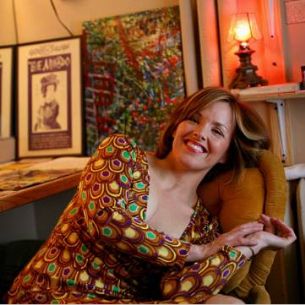 and cited as a key moment "Alice Ripley (Next to Normal) turning it up to 11 in the name of theater as fine art."
Next to Normal also won Tonys for "Best Score" and "Best Orchestrations."
"I'd like to congratulate the writers of Next to Normal," said Elton John, whose Billy Eliot was awarded best musical and nine other Tonys last night. "Thank you for accepting us on Broadway. ... We came here at a hard time economically. You opened your hearts and you opened your wallets."
A feature story on Ripley in yesterday's New York Times noted her "nakedly anguished performance" in Next to Normal. Read more by clicking here.
Back