Ads and Informercials Still Carry "Ethical Responsibility," Says Prof. Bob Steele '69
June 10, 2009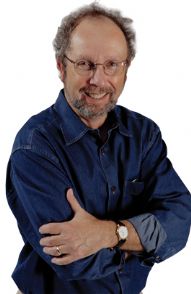 June 10, 2009, Greencastle, Ind. — When a broadcast station runs a message, including a program which is paid for by its host, "There is still an ethical responsibility for advertisement content," says Bob Steele, Eugene S. Pulliam Distinguished Visiting Professor of Journalism at DePauw University. Dr. Steele is quoted in a story in Pennsylvania's Scranton Times-Tribune on a radio talk show host -- who paid to have his show aired -- being charged with fraud.
Steele, who also serves as Nelson Poynter Scholar for Journalism Values at the Poynter Institute, says, "In some ways, the nature of these programs are made to have the credibility of journalism the way they are produced. Radio, television and newspapers have to be very careful about not putting on advertising that are for scams."
The station tells the newspaper that it aired disclaimers during the show in question, alerting listeners that the host's views did not reflect those of station management. But Steele states, "The consumer can be fooled. Even if there is a disclaimer, not everyone hears that and disclaimers are not steps to absolve responsibility."
Read the complete article at the newspaper's Web site.
A 1969 graduate of DePauw, Robert M. Steele is one of the nation's top experts on journalism ethics. Learn more about him in this recent story.
Back