Lee Hamilton '52 Reappointed to Homeland Security Advisory Council
June 9, 2009
June 9, 2009, Greencastle, Ind. — Lee H. Hamilton, veteran statesman and 1957 graduate of DePauw University, is among 16 individuals named to the Department of Homeland Security's Advisory Council (HSAC). First named to HSAC in 2002, Hamilton has been reappointed and sworn in by U.S. Department of Homeland Security (DHS) Secretary Janet Napolitano. The council is chaired by former CIA director William Webster and former U.S. Senator Gary Hart (D-Colorado).
A Democrat, Hamilton served 34 years in the U.S. House of Representatives and co-chaired the 9/11 Commission and Iraq Study Group. He is president and director of the Woodrow Wilson International Center for Scholars.
The HSAC provides advice and recommendations to the secretary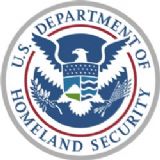 on matters related to homeland security. The Council is composed of leaders from state and local government, first responder communities, the private sector, and academia.
Read more by clicking here.
Newsweek has called Lee Hamilton "Mr. Integrity," while the New York Times' David Brooks opined, "The country is hungering for leaders like him: open-minded, unassuming centrists who are interested in government more than politics." Learn more about him in this recent article.
Back