Prof. Bob Steele '69 Discusses "Ethical Failures for the Messenger" in Georgia Paper
June 11, 2009
June 11, 2009, Greencastle, Ind. — Bob Steele, Eugene S. Pulliam Distinguished Visiting Professor of Journalism at DePauw University, calls a case in Georgia "a classic example of over reliance upon and misuse of unnamed sources." Citing anonymous sources, news outlets last week declared that technology firm NCR was bringing 900 jobs to Macon, Georgia, reports that turned out to be false. Macon's mayor believed the reports and spread the "news" to other leaders.
Dr. Steele tells the Macon Telegraph it was a case of "the blind leading the blind." He added, "Whether it is the journalist or the government official making mistakes based on bad sourcing, there are still ethical failures for the messenger."
Matt Barnwell notes that Steele "said com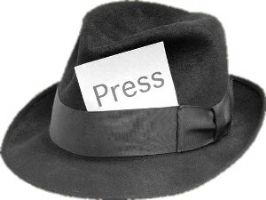 petitive zeal, sloppiness in sourcing and the never ending deadline pressures of the Internet are not excuses for a failure of accuracy."
Read more at the newspaper's Web site.
Bob Steele, a 1969 graduate of DePauw, has been described as a "journalism treasure" by American Press Institute's Steve Buttry. Professor Steele also serves as Nelson Poynter Scholar for Journalism Values at the Poynter Institute. Learn more about him in this article.
Source: Macon (Ga.) Telegraph
Back