Newspaper Owned by Politician "An Ethical Minefield," According to Prof. Bob Steele '69
June 13, 2009
June 13, 2009, Greencastle, Ind. — A new weekly newspaper in North Carolina that is co-owned by a town commissioner and the wife of another commissioner is "an ethical minefield, from the standpoint of journalism ethics and government ethics," according to Bob Steele. DePauw University's Eugene S. Pulliam Distinguished Visiting Professor of Journalism is quoted in a Charlotte Observer story today on the debut of the Lake Norman Citizen.
"Commissioners Charles Jeter and Ron Julian said they will be careful to avoid conflicts of interest while leading both a government and (the new paper)," writes Joe Marusak.
"They'll have to be exceptionally transparent," says Dr. Steele, who is identified by the newspaper as a DePauw professor, a member of the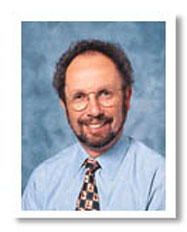 journalism ethics faculty at the Poynter Institute for Media Studies in St. Petersburg, Florida, and "a national expert in journalism ethics." The professor continues, "Journalists in small towns should be watchdogs and independent overseers of the government process. That's really hard to do when you're running a newspaper and the government."
Read the complete article by clicking here.
Bob Steele is a 1969 graduate of DePauw. In recent days he has also been quoted in Georgia's Macon Telegraph, Pennsylvania's Scranton Times-Tribune, and by Los Angeles television station KABC.
Source: Charlotte Observer
Back