Coverage of Sammy Sosa Story Raises Many Questions for Prof. Bob Steele '69
June 18, 2009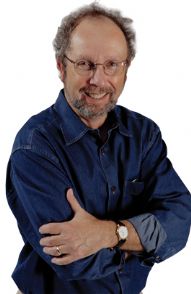 June 18, 2009, Greencastle, Ind. — In writing a column on media coverage of Sammy Sosa's alleged use of a performance enhancing-drug, the Atlantic's James Warren "felt that there was only one move to make: call the world capital of journalistic ethics, namely Greencastle, Indiana. Well, it's actually DePauw University in Greencastle, where the smartest guy I know on the general topic, Bob Steele, is employed as the Eugene S. Pulliam Distinguished Visiting Professor of Journalism."
The New York Times reported Tuesday -- citing unnamed lawyers -- that Sosa, a retired baseball slugger, had tested positive for a banned substance in 2003. Warren is troubled by the fact that "virtually every media outlet, including ones with supposed rules about knee-jerk regurgitation of certain stories, repeated the story." The writer asks, "Did any of these folks wait to independently verify the story before blabbing and blabbing?"
Dr. Steele states, "Clearly, any news organizations picking up the New York Times story should weigh journalistic ethical concerns. Is the New York Times story accurate? How do you know? Can you independently verify the information? How do you verify information that came from anonymous sources? " The professor adds, "Fairness is also a factor in this case. Is it fair to repeat serious allegations made to another newspaper by anonymous sources? Is it fair to cherry pick certain names from a long list of individuals (even if those individuals who are named have been the 'stars?' Also, the Times' story says these lawyers did not know the full story on the drug testing. They 'did not know the substance for which Sosa tested positive.' That creates a big contextual weakness in the story. Sosa might have used a banned substance, but key information is missing. Could there be another reason he failed the test? Could the test have been flawed?"
A 1969 graduate of DePauw, Steele also serves as Nelson Poynter Scholar for Journalism Values at the Poynter Institute. He asks, "Was it ethical for these sources to reveal information that was proprietary and legally protected? Did the lawyers have a justifiable, higher ethical purpose that would override any ethical failure in leaking the information to the journalists? Was it ethical for the Times' to use information so obtained? Did this case and the information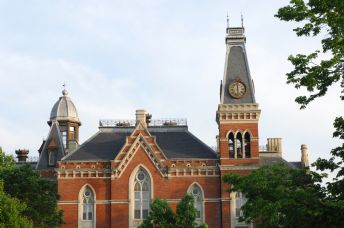 revealed reach the threshold of profound importance that would justify such ethical violations?"
You'll find the complete column -- "The alluring Sammy Sosa Cocktail: One part steroids (maybe), five parts media (definitely)" -- at the magazine's Web site.
Professor Steele has been described as a "journalism treasure" by American Press Institute's Steve Buttry. In recent days he has also been quoted in the Charlotte Observer of North Carolina, Georgia's Macon Telegraph, Pennsylvania's Scranton Times-Tribune, and by Los Angeles television station KABC.
Source: The Atlantic
Back