California Assemblyman Dave Jones '84 Addresses Jefferson Day Dinner
June 16, 2009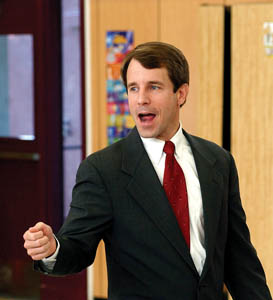 June 16, 2009, Greencastle, Ind. — With California facing an estimated $20 billion deficit in the coming year, Dave Jones, a member of the California State Assembly and 1984 graduate of DePauw University, says, "We're going to do our job, and it's going to be a really ugly job in the next two weeks because we don't have any money." Jones addressed the Yuba-Sutter Democratic Club's annual Jefferson Day dinner Sunday.
Ben van der Meer writes in the Appeal-Democrat of Marysville, California, "Jones, a Sacramento city councilman before he ran for Assembly in 2004, said before the dinner the state budget for fiscal 2009-10 could be less painful if Republicans acknowledge the state has made millions of dollars' worth of cuts already in the last year. 'The question is, are we going to do it just with cuts again?' he said."
The newspaper notes that Jones, a Democrat who will reach his term limit as assemblyman next year, is mounting a campaign to become the state's insurance commissioner. In that role, writes van der Meer, Jones says "he'd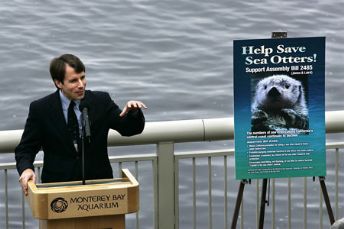 stand up for consumers against insurance companies, and made note of his background working in a free legal help center while in law school, alongside future first lady Michelle Obama."
Read the full story at the Appeal-Democrat's Web site.
Learn more about Dave Jones in this previous article.
Back