"Wingspan" of Social Networking Connects Ladan Nekoomaram '09 to Relatives in Iran
June 21, 2009
June 21, 2009, Greencastle, Ind. — "I've been using Facebook for years to connect with co-workers, friends and family," writes 2009 DePauw University graduate Ladan S. Nekoomaram in a column posted today at MSNBC.com. "However, I never anticipated its wingspan until I received 'friend requests' from my Iranian relatives in Tehran, whom I have seen only a handful of times throughout my life."
Nekoomaram, a native of Indiana whose father immigrated to the U.S. from Iran after medical school, had taken several family trips to Iran, but her online experiences gave her new insights. She writes, "I always assumed that I'd have little in common with my Iranian relatives, but on Facebook, I saw them as people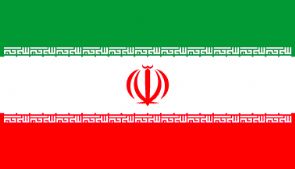 interested in the same TV shows and the same political news. Their photos and videos on the social networking site gave me insight into their lives. It was almost like meeting completely new people. With the recent election in Iran, the site became a source of information on the protests and the safety of my family in Iran."
The column goes on to describe some of her recent communications with Iranians, among them "Mojdeh (not her real name), a teenage relative I recently 'friended' who is now a student at a university in Tehran. Instead of receiving a Facebook reply, I got an e-mail from her. Mojdeh said she can't really access Facebook, instant message services, mobile phones or Twitter -- although e-mail seems to be working. She told me everyone was safe but frustrated with the election results. Although I could log on to almost any Web site to see the crowds, guards and violence, it
felt different coming from someone I was slowly getting to know all over again."
An English (writing) major and Media Fellow at DePauw, Nekoomaram is interning this summer with NBC News and will begin graduate studies in journalism at American University in August . She concludes that the online communications she's shared with people in Iran have "taught me that people, while fearful of Iranian police reaction, have been empowered by the peaceful protests. They are now, more than ever, determined to stay connected to the rest of the world -- at least electronically."
You'll find the complete "First Person" essay at MSNBC.com.
Back