Honors for Two Incoming Student-Athletes
June 25, 2009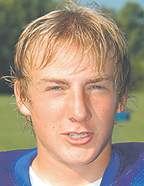 June 25, 2009, Greencastle, Ind. — Derek Mounsey, who recently graduated from Centerville Senior High School, has been selected to play in the 2009 Indiana East-West All-Star Baseball Classic representing the Class 2A East team. Today's Richmond Palladium-Item reports, "Mounsey was the Region H and Tri-Eastern Conference Player of the Year. He was 4-1 with a 1.91 ERA on the mound. The former Bulldog also batted .463 with 38 hits and 33 RBIs. He plans to major in sports medicine and continue his baseball career at DePauw University."
"They had the academic program that I wanted," Mounsey tells the newspaper. "And I met with the baseball coaches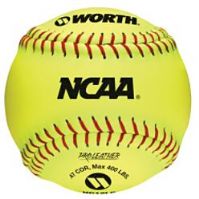 and liked how they did things. They had the best of both things."
Meanwhile, Emily Bichler, a recent graduate of Wisconsin's Port Washington High School, has been named to the Milwaukee Journal Sentinel all-area softball team. A pitcher, Bichler "led the Pirates to the WIAA Division 2 state semifinals, batting .583 with a team-high 15 RBI and two home runs," notes the newspaper. "She had a 16-7 pitching record and 1.10 ERA, allowing 98 hits and 20 walks with 218 strikeouts. Will play at DePauw in Indiana."
To learn more about DePauw University's 21 athletic teams, click here.
Back