David Landsittel '62 Appointed Chair of COSO
June 26, 2009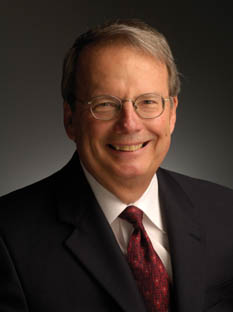 June 26, 2009, Greencastle, Ind. — David L. Landsittel, a 1962 graduate of DePauw University, has been named the new chairman of Committee of Sponsoring Organizations (COSO), an organization that provides thought leadership and guidance dealing with internal controls, enterprise risk management and fraud deterrence.
COSO is sponsored and supported by five professional organizations: the American Accounting Association, the American Institute of Certified Public Accountants, Financial Executives International, the Institute of Management Accountants and The Institute of Internal Auditors.
"COSO is a unique organization, supported broadly by its five sponsoring organizations and providing guidance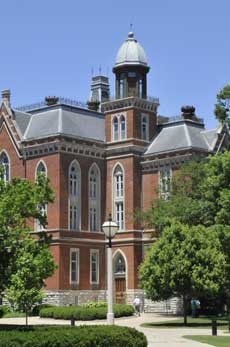 dealing with controls, risk management and fraud deterrence that has become widely recognized and embraced by the financial community, regulators and others," says Landsittel. "I am honored to have been selected its new chair and excited about the opportunity to be involved in its continuing efforts to address issues so important to the success of businesses and other organizations and the effectiveness of their governance structures."
Landsittel, who is a Certified Public Accountant, was selected after an extensive four-month search. In his new role, he will lead the COSO board in developing and providing continuing guidance in risk management, internal control, fraud and governance. Other major responsibilities include: interacting with regulators -- such as the United States Securities and Exchange Commission, Public Company Accounting Oversight Board, and similar organizations -- on issues related to internal control reporting and risk management reporting; representing COSO with financial leaders of major countries around the world; and identifying new areas where COSO can enhance the efficiency of organizations through better risk management and internal controls.
Landsittel is currently a consultant to accounting firms and others on auditing, financial reporting, corporate governance, and quality control matters. He also serves on the board of directors and chair of the audit committees for Molex Incorporated and Burnham Investors
Trust for the Burnham Family of Funds. Landsittel began his career and spent 34 years with Arthur Andersen & Co. He was previously chair of the Illinois C.P.A. Society and more recently chair of the C.P.A. Endowment Fund of Illinois, a not-for-profit group that provides scholarships and encourages qualified students to pursue careers in public accounting.
After receiving his undergraduate degree from DePauw, he earned an M.B.A. from the University of Chicago Graduate School of Business.
Read more by clicking here.
Back